LiveU's Remote Production and Real-Time Assistance Was Key to Successful Transmissions From Tokyo To Movistar Peru
The Tokyo 2020 Olympic Games were not only a challenge for the athletes but also for the technical team in charge of taking the transmission of the competitions to the most distant countries; That was the case of Movistar Peru, whose personalized signal was in charge of the journalist Claudio Vasquez and the professional and technological team that LiveU prepared to achieved all their needs from Japan.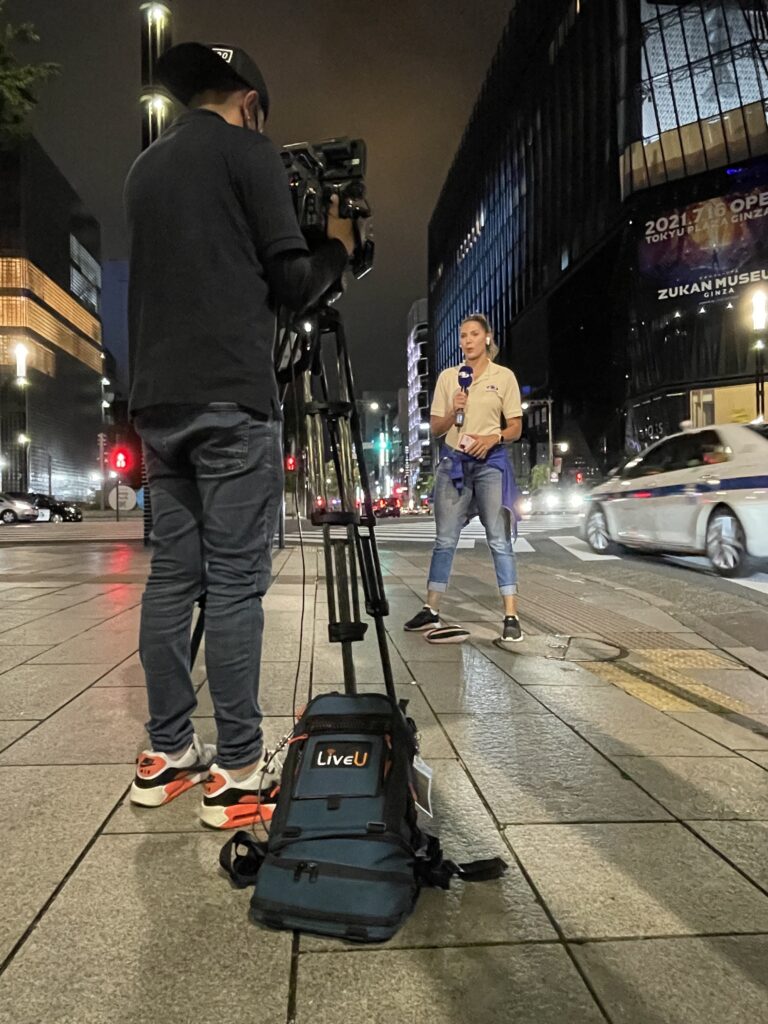 Rodrigo Peralta, founding partner of TVTEL coordinated the transmission operating complex from Chile together with LiveU Tokyo became a permanent challenge, every day there were changes in the conditions of coverage for the reporter sent and we had to be flexible and creative in response; It was at that moment when the role of LiveU was key in the whole process ", highlighted the manager.
Since months prior to the games LiveU moved units, servers and technical personnel to Japan and there prepared a live media center for customers attending the sports coverage We anticipated the challenges and were able to provide technical support in real time, in any language and regardless of the time difference, for example with Peru we had a 13-hour difference and everything went according to the client's schedule, "said José Luis Reyes, Vice President of LiveU Latin America.
For TVTEL the success was that we entrusted LiveU with remote production from Japan, they took care of the cameraman, backpack and technical support and we received the signal at our central control in Chile and from there we sent a signal to Movistar Peru and all this with less than a second of delay ", Peralta described about his experience.
From Tokyo, Japan LiveU supported TVTEL and its clients Movistar and Caracol, equipped them with portable units, IFB, Video Return, unlimited data, on-site technical support and 5G transmission.