ABS Network Upgrades its Live Newsgathering Capabilities with LiveU Technology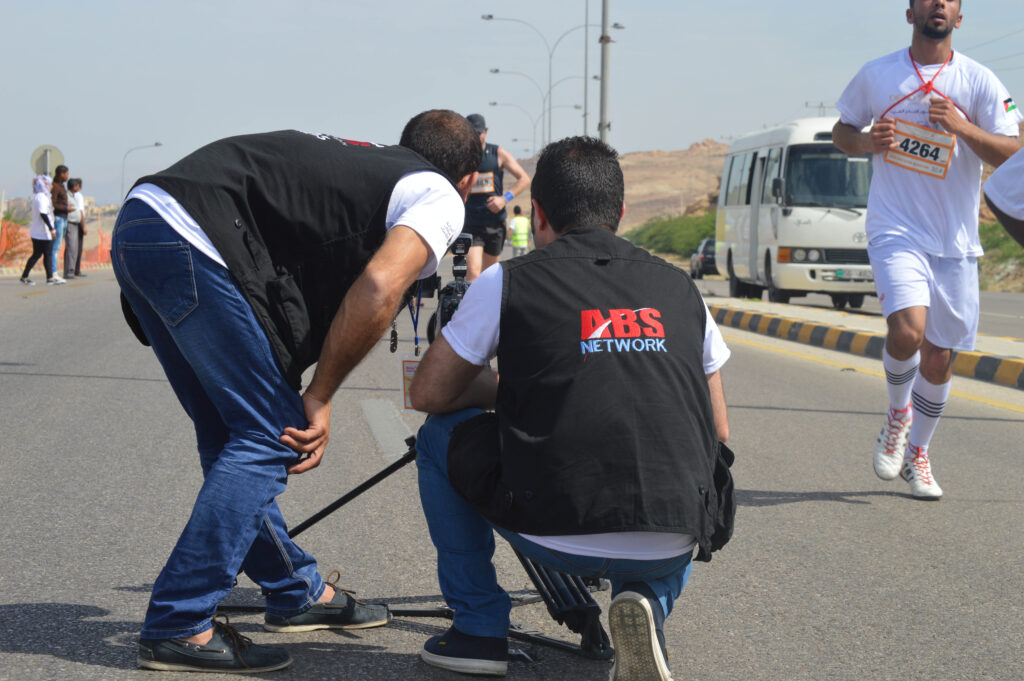 Delivers greater mobility and cost-effectiveness for 4K/full HD live news coverage across the Middle East, increasing productivity
LiveU, the leader in live video streaming and remote production solutions, announced today that the Middle East's leading news network, ABS Network (ABSN), has selected its live video solutions for live newsgathering across the Middle East and from its Washington DC news bureau. ABSN chose LiveU's technology as it sought to enhance its news reporting capabilities with cost-effective, reliable 4K/full HD live streaming solutions, enabling its teams to be much freer to move around. LiveU units have already been used to cover the US Election, the inauguration of President Joe Biden, and other events in the Middle East, as well as in its live studio.
Mohammad Elajlouni, CEO, ABSN, said "In an age where viewers demand the highest level of production quality, we ensure that the equipment we own and operate comprises the latest, most sophisticated state-of-the-art gear. LiveU was the clear choice for us when evaluating a live streaming solution, with its proven reliability, best video quality and service guarantee. LiveU units are working both as a standalone solution, and as part of our existing HD/4K systems, and the compatibility with our existing hardware is perfect. As a 24/7 Service Provider, it's essential for us to work with a partner that provides round-the-clock service and LiveU's global support and operations teams are delivering every time."
With a highly skilled ENG crew, ABSN is second to none in covering news and events in the Middle East, ranging from filming in 4K/full HD to post-production, editing and distribution via satellite, fiber and online streaming. The network supplies mobile real-time feeds of news and raw footage to its clients across the globe and has an exceptionally fast deployment operations team that is supplied with advanced special production equipment prepared for rapid response purposes.
Mr. Bruno Schmetz, Territory Manager – Middle East and Africa, LiveU, said, "It's great to see how ABSN is using our live streaming equipment to deliver innovative news coverage to millions of its viewers around the world. The Gulf region is growing in important for us, with huge potential, and we're proud that the leading news network has chosen LiveU for our technological advantages and service guarantee."
ABSN is planning to add LiveU units to all its offices and to use the solutions in its coverage of major sporting events coming to the region.