Kolkata Knight Riders Selects LiveU Solo for All Their Digital Content in IPL2020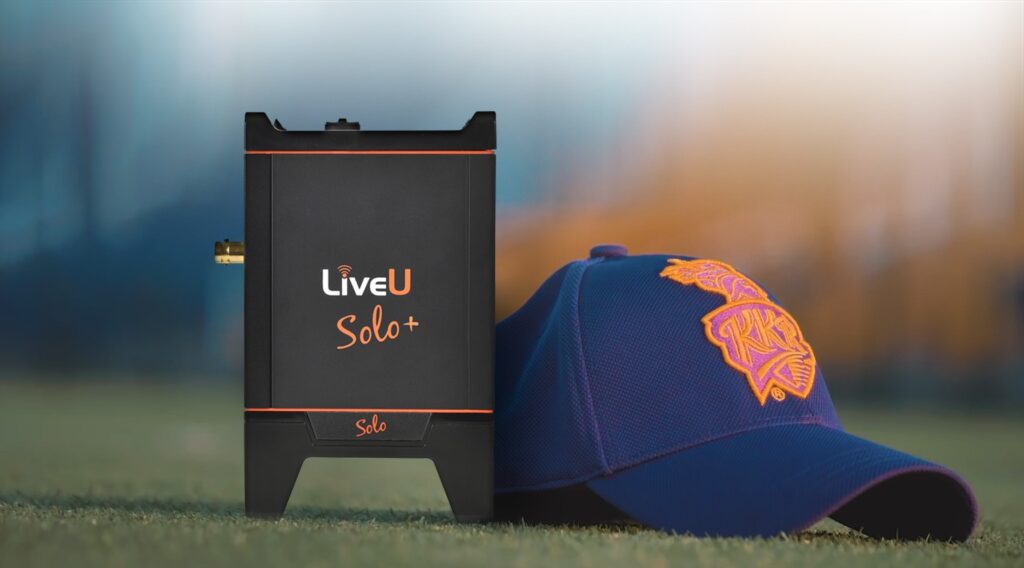 One of India's most popular and social media savvy cricket teams, Kolkata Knight Riders, turned to LiveU technology for live streaming all its digital content throughout social media platforms, generating a fan following of around 21 million by the end of the season.
KKR used the LiveU Solo solution for streaming high-quality video to online platforms to create daily fan engagement content like the 'Knight Live' interview sessions, practice matches and general updates.
Achint Gupta, Head of Content for Kolkata Knight Riders, said, "KKR believes in the power of content and fan engagement and even in a year when the league was played in front of empty stadiums, KKR was committed to bringing the fans closer to the team. By adopting the LiveU Solo technology, we launched the first-of-its-kind live show called Knight Live; 20 minutes before the game. The reliability of its high-quality video stream over cellular network and LRT™ technology, direct transmission to social media platforms over cloud – all this made our production process hassle-free. It allowed us to create content without any inhibitions and our fans absolutely loved it. Our team was really impressed by the simplicity and flawless functioning of the technology."   
"Kolkata Night Riders or KKR has been one of the most popular IPL teams since the very beginning. It is exciting for us that KKR decided to trust LiveU technology for their live coverage; we have always strived to create solutions that are high-quality, reliable and relevant. We believe that our entry into the Indian sports industry is game-changing during this period and will be even more so as live sports comes back. We have solutions to fit every live production requirement and our association with a leading brand like KKR is a great use case for other teams and organizations", said Ranjit Bhatti, Director of South Asia, LiveU.
The LiveU Solo Plus video solution offers wireless live streaming, directly from any camera with an HDMI or SDI, to online platforms such as Facebook Live, YouTube and Twitch.