LiveU Selected by Japan's Leading Mobile Operator, NTT Docomo, for Superior Live Video Streaming Service Over 5G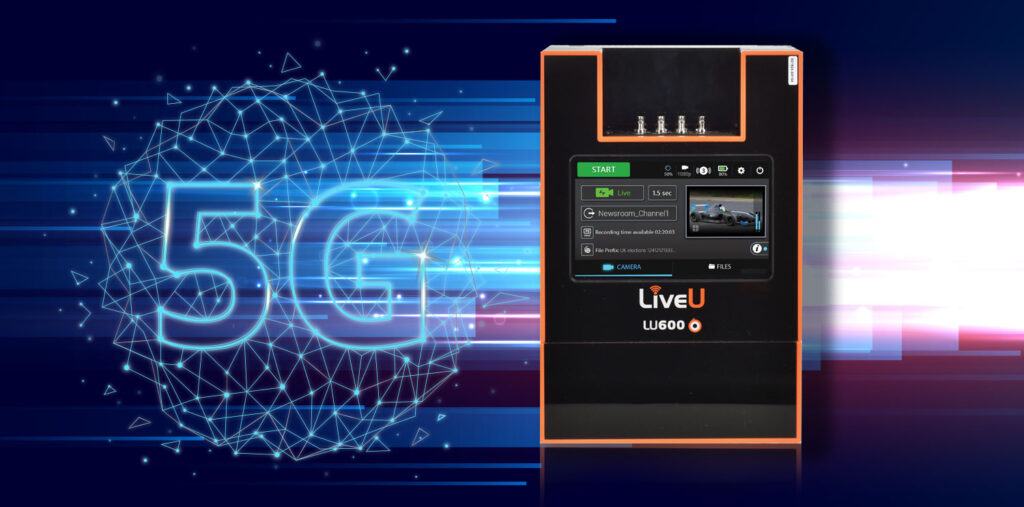 One of the innovative services being offered to customers alongside DOCOMO's commercial 5G network launch
LiveU technology has been selected by NTT DOCOMO, INC. for live video streaming as part of its value-added customer services offered over its newly-launched 5G network. Japan's number one mobile operator will be promoting a variety of LiveU's HEVC bonding transmission products in a combined bundle using DOCOMO's 5G and 4G connectivity. The solution offers high-quality and reliable low-delay video streaming for broadcasters, sports productions, enterprises, governments, and other organizations.
LiveU was chosen as its streaming provider after DOCOMO conducted extensive 5G tests to verify the real-world impact of the next-gen network on live 4K broadcasts. Leveraging DOCOMO's 5G network, LiveU HEVC bonded technology was proven to deliver super high data rate communications, lower latency, and higher capacity.
Takeshi Funakoshi, General Manager of 5G & IoT Solution Office, NTT DOCOMO, said "NTT DOCOMO welcomes LiveU's HEVC bonding transmission products, which are compatible with 5G. We want to spread the value of 5G to the world with LiveU."
Yaal Eshel, General Manager of LiveU Asia, said, "We are honored to be selected by DOCOMO as their solution of choice for live video streaming. This represents an important endorsement of our technology from one of the world's leading telecom and mobile operators. Using DOCOMO's trusted reliable networks, customers will be able to stream high-quality video across many different use cases. Japan is one of the most strategic markets for LiveU worldwide. We're all hoping that the COVID-19 crisis will pass quickly and that we'll see our joint solution is used to cover all types of live sports and other events."
Available through DOCOMO will be LiveU's broadcast-quality HEVC solutions, including the high-end LU600 HEVC and compact LU300 HEVC, and other products.