LiveU's IP-Video EcoSystem Drives Viewership Expansion and Monetization for European League of Football (ELF)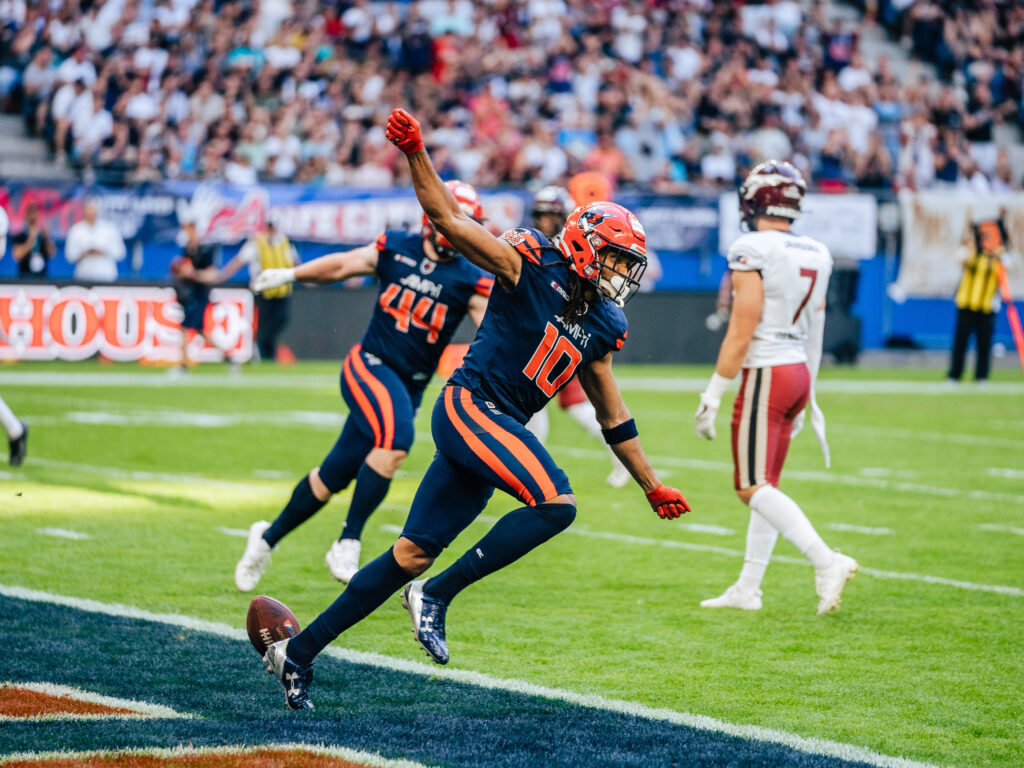 The company's multi-cam encoding solutions interconnect with Vizrt and AWS in a full ground-to-cloud live production for the European Professional American Football League
LiveU IP-video EcoSystem solutions are enabling a full cloud production for European League of Football (ELF) coverage, streaming up to six live games per game day to ELF's digital platform. Multi-cam LU800 field encoders are being used in the required locations with LiveU SmartData providing optimal data management with terabyte capacity. The live production is being managed entirely in the cloud by German production house, novel.media, from its Munich office. LiveU's German partner netorium prepares the units and provides on-site support.
The ELF, headquartered in Hamburg, Germany, is a professional American Football League «made in Europe». This is the second year that novel.media has been using LiveU technology for its ELF coverage. In 2022, the games were all produced on-site, and transmission was being handled by LiveU's bonded cellular encoders. This year, novel.media took their production to a new level, moving the entire production chain into an AWS cloud environment. The scalability of LiveU's EcoSystem allows the production team to add units as needed, and its open architecture enables live signals to be integrated seamlessly with ELF's existing Vizrt's Viz production tools.
The live games are accessible to fans on ELF's digital platform via its Game Pass, with viewing figures growing exponentially, increasing monetization for the emerging sport.
Zeljko Karajica, CEO of the European League of Football, said: "American football is growing in popularity across Europe. To start off, we had eight teams competing with plans to expand to 24 teams in 2026. Scaling the live production wouldn't have been possible without the flexibility offered by LiveU and, together with novel.media, we can add as many LiveU units as we need to the cloud production. We can create more creative live content with minimal cost and effort, increasing our revenues. Providing accessibility to more games, we're continually building our audience as fans can follow their favorite teams on a weekly basis."
Bart Meeus, Senior Manager, Sports EMEA, LiveU said, «This is a great example where our ground-to-cloud IP-video solution, underpinned by LiveU Reliable Transport (LRT™), is being used for main game coverage, as well as fan engagement. Increasingly we're seeing how our solutions are playing a key role in diverse sports productions, adding efficiency, shortening workflows and driving business growth.»