BIRTV 2018 Preview
LiveU and Mudu's joint location – Hall 6, Booth 6005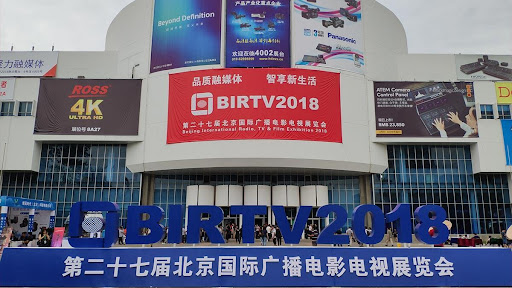 2018 has seen LiveU taking live sports and news coverage to a new level. At this year's BIRTV show, LiveU will be joining forces with China's leading live video platform service provider, Mudu, to present their fully integrated end-to-end live streaming solution.
Combining LiveU's products and unique LRT (LiveU Reliable Transport) protocol with Mudu's cloud-based video production center, the joint solution provides a one-stop solution – from signal acquisition and transmission to cloud distribution and cloud switching – for video freelancers, bloggers, advertising agencies, other media organizations and professional broadcasters streaming to online channels.
Product highlights
LU600 4K HEVC solution – LiveU's flagship portable transmission solution for the ultimate video performance
LiveU will be presenting its latest product enhancements, including:
• 4K SDI offerings – LiveU's professional HEVC 4K-SDI card presents an additional 4K product offering within the LU600 suite. The LU600 4K-SDI solution facilitates professional 4Kp50/60 streaming for top-quality production, supporting VR and 360 applications.
• Built-in global roaming capabilities – The LU600 solution now offers a fully integrated hybrid roaming solution for hassle-free local and global operation. With the new dual-SIM modem configured with roaming SIMs, every LU600 can be a local and global unit without needing to replace or obtain local SIMs in over 100 countries worldwide. Combining three key elements – dual-SIMs, global modems, and roaming software – the LiveU units are ready to roam instantly.
• Video return – targeted for professional broadcasters, this other key product enhancement enables field crews to see what's currently on-air and receive teleprompt information during live sessions.
LiveU's LU600 4K HEVC solution allows professional broadcasters and content creators to benefit from unparalleled video performance with extreme bandwidth efficiency – using one of the smallest portable cellular bonding units in the market.
LiveU Matrix – a next-generation platform for live contribution and distribution over IP
LiveU will be showing its new cloud management solution LiveU Matrix, enabling broadcasters to view, manage and distribute live content quickly and efficiently.
Designed by broadcasters for broadcasters, the dynamic cloud platform makes it simple to curate content through one interface. Users can easily search, filter, preview, and distribute live feeds to one station, multiple stations, or thousands of endpoints within their entire affiliate network.
LiveU Solo – a high-quality, plug-and-play live streaming device for the new media market

LiveU and Mudu's end-to-end solution provides users with a one-stop video solution. Mudu offers customers a dedicated Solo portal for the Chinese market building on its existing support for China's top social media and online video platforms, such as Youku, WeChat, Weibo, and DingDing.
Full product demonstrations will be available at Booth 6005 in Hall 6.