RTVE Deploys LiveU's IP Cloud Services Across Spain and Internationally to Expand its Linear and OTT Video Coverage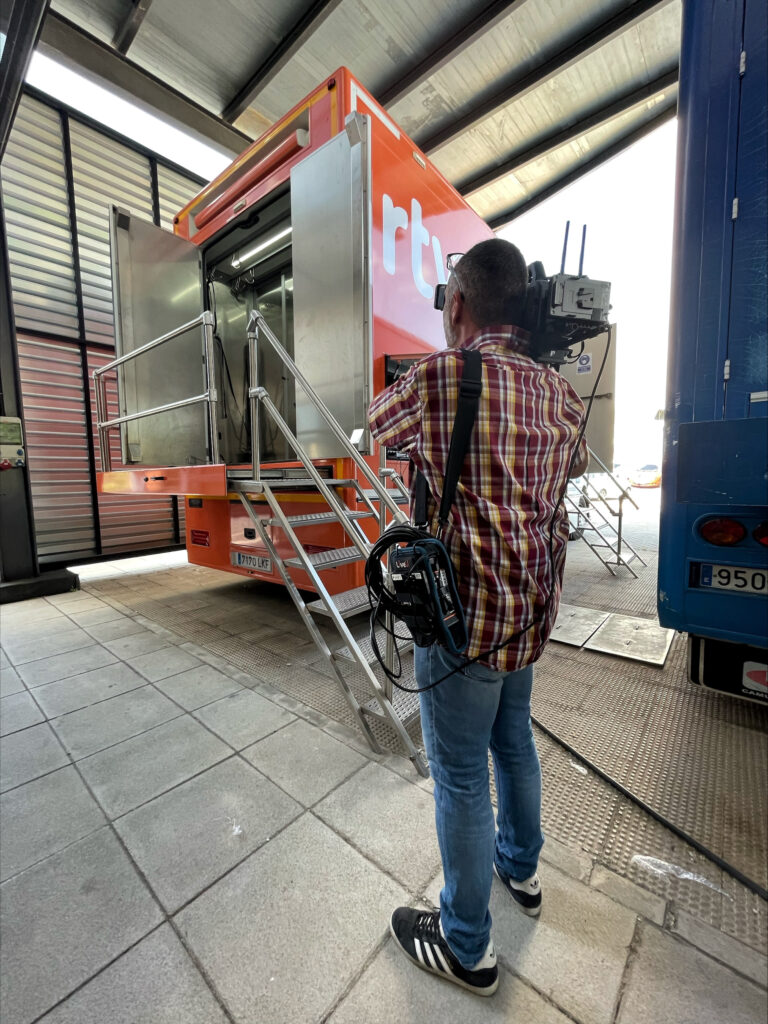 After in-depth discussions and a tender process, the broadcaster turned to LiveU to make the most of IP bonding and cloud-based video services
RTVE, Spain's public broadcaster with production centers across the country, has turned to LiveU to provide the IP bonding technology and cloud-based services it needs to improve its content-gathering capacity and production efficiency. The broadcaster has acquired a large number of units to be based in domestic and international capital cities around the world, including across Europe, Asia, and the Americas.
Given the scale of the project, with more than 150 units supplied, including multi-camera LU800s, compact LU300Ss, and LU-Smart mobile applications, along with multiple instances of LiveU Ingest for automatic recording and metadata tagging of stories, RTVE carried out an in-depth examination of the technologies' capabilities. In addition to LiveU and RTVE, the involvement of LiveU's local partner, Sinopsys Distribución Integral SAU (SDI), was critical to the success of the project. RTVE, after the rigorous product testing process across the market, published the tender dossier, with the contract awarded to LiveU.
Laura Llames, Country Manager for LiveU Spain, said: « We are delighted to have secured this important account in such a competitive environment, with the additional help and expertise of our partner, SDI. Our EcoSystem enables our customers to think and work differently, providing highly cost-effective and flexible ways of collecting and processing content. This, in turn, greatly enhances the viewer experience, enabling the capture of more and varied news and sports from across the country and internationally."
The network has four main national centers: two in Madrid, one in Barcelona, and one in the Canary Islands. RTVE's Torrespaña center in Madrid serves as the main hub and is where most of the signals pass through and therefore hosts a significant number of the servers, including LiveU Ingest. These main hubs account for approximately 50% of the field units. Each main center also has LiveU Video Return technology installed, which allows the field teams to instantly see what is being broadcast.
RTVE's territorial structure also has smaller regional centres in the capitals of each of Spain's 17 autonomous communities, which, in addition to those served by Barcelona, Madrid, and the Canary Islands, include Andalusia, Galicia, Asturias, Cantabria, the Basque Country, Navarre, La Rioja, Aragon, Castilla y Leon, Castilla-La Mancha, Valencia, the Balearic Islands, Murcia, and Extremadura. Each of these regional broadcasters regularly contributes live news and sports to the channel's production. Each field unit benefits from the inclusion of LiveU Intercom and DataBridge capabilities. In December 2022, RTVE sent units to its correspondents around the world for international content gathering.
Llames added: « We have worked very closely with SDI to secure this important and exciting deal from RTVE. It has been a complex process, and we continue to work closely with SDI as both companies have developed a close relationship with RTVE. We understand the requirements, and the way the broadcaster works, and this provides us with a clear way forward as the relationship continues to evolve, along with our technology roadmap. We look forward to continuing to grow our relationship with RTVE."