College Athletics – Athletes and Monetization
Blog 2 of 2
By Janel Fleming Moorefield, Director of Sales & Sales Group Manager, Sports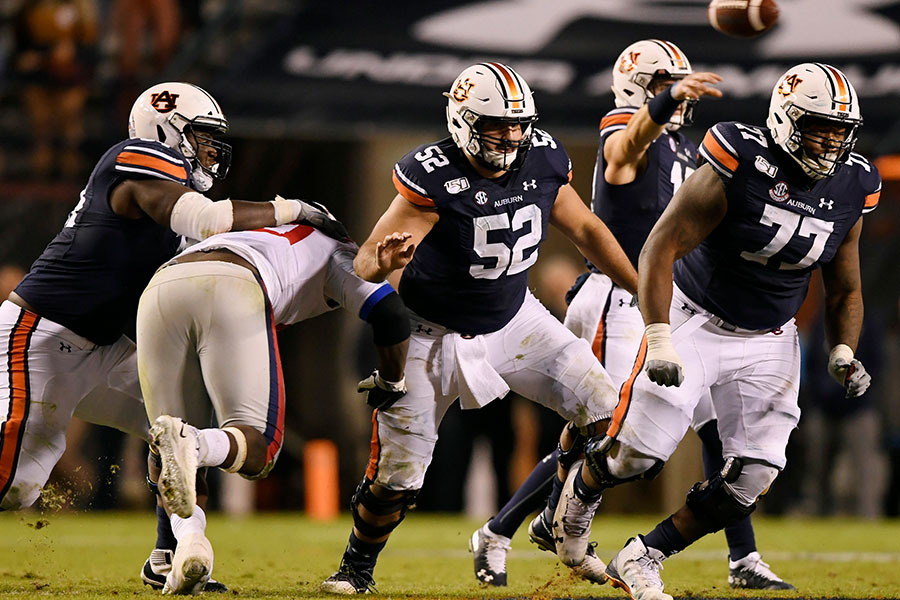 As we all know, the NCAA recently allowed college athletes to be compensated from the use of their name, image, and likeness from third parties. This development represents one of the newest and most attractive sponsorship opportunities to emerge for marketers and college athletes.
What's in it for the college to help facilitate this? Well, brands can be lucrative for both players and teams. With players now looking to join schools that can help facilitate this new opportunity, they will be evaluating what tools are going to be used to promote them. A University's video content strategy will be one of their strongest tools to attract promising young athletes. Live video in particular, can be leveraged in a way that brings that 1 to 1 relationship with fans and athletes off the field.
Which brings us to investing in fan engagement. Fan engagement is what attracts marketing dollars, and fan's hunger for unmediated, candid experiences with athletes to connect can be established with live streaming or just providing edited content to fans in real time. This goes beyond just streaming the games, but building a content strategy around the games, that include engaging video with the athletes themselves.
How LiveU can help.
In order to invest in fan engagement, you need the right tools to "assist" in making it easy and flexible to accomplish. With LiveU's portability and simple integration into the cloud and editing systems, it's the fastest, most efficient tool to leverage, especially when teams are traveling for road games, off site tournaments, bowl games or donor events.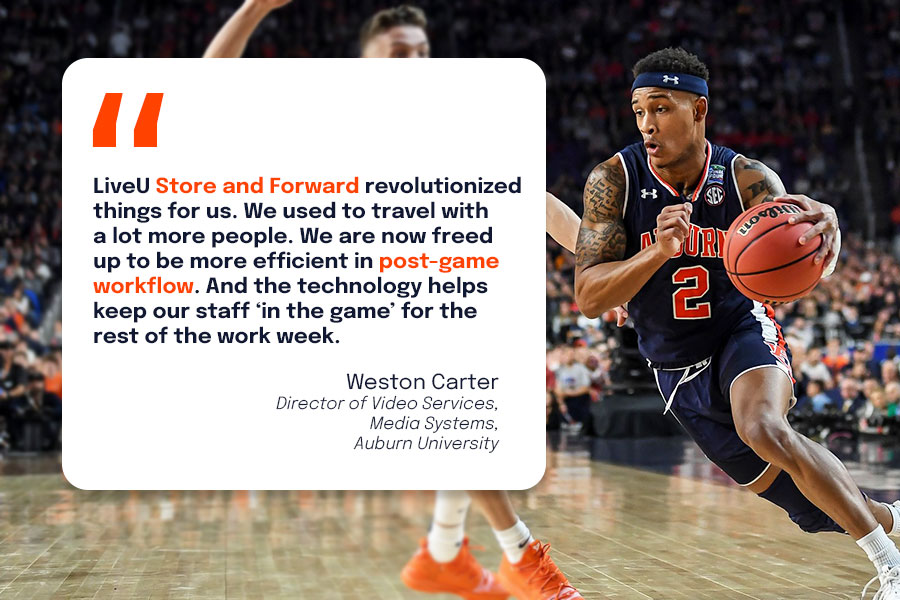 The pageantry of game days in every school is unique. Capturing that action and sharing traditions with audiences builds and expands fan engagement. Live streaming any content around the game, such as locker room interviews, practices, pressers or fun activities between games can be something fans will tune in and engage with. This can begin to open up sponsorship opportunities for the school and the athletes.
It also expands your audience exponentially – to help boost ticket sales or merchandise sales, alumni donations. Any content which drives more traffic to your team's website could be opportunity for revenue.
How to make it work for you.
It is no surprise that budgeting in college athletics can be difficult and stretching a dollar is often the default when investing in tools for athletic programs. Fortunately, there are ways to make it work so that any investment gets clear return. For example, many athletic programs have been able to coordinate with their on-campus IMG/Learfield departments and found new, innovative ways to monetize content. They can leverage this relationship to even split the costs, giving more flexibility, and helping with the business of sport. IMG/Learfield partners can offer sponsors more value. They can sell to advertisers and leverage viewer and engagement statistics and analysis tools that sponsors want to see when evaluating the value of putting their brand on behind-the-scenes or ancillary content around the game.
That is why our cost-effective devices and flexible pricing models make LiveU an ideal choice when it comes to live video. With seasonal terms for the school year, educational discounts, and cost-effective rental rates, LiveU will customize solutions that make sense for your programming.
So, whether you're looking for single camera streams or multi-camera productions, if LiveU sits in the front of your workflow, sending video feeds back to your control room; or on the back end of the workflow by streaming your high-quality content to social media or an OTT network, LiveU gives you a cost-effective solution to extend your video team and athletic departments content.
Please feel free to reach out to me to learn more!
Janel Fleming Moorefield – janelf@liveu.tv