RTL Boosts Viewer Engagement of German Elections with LiveU Matrix and Blackbird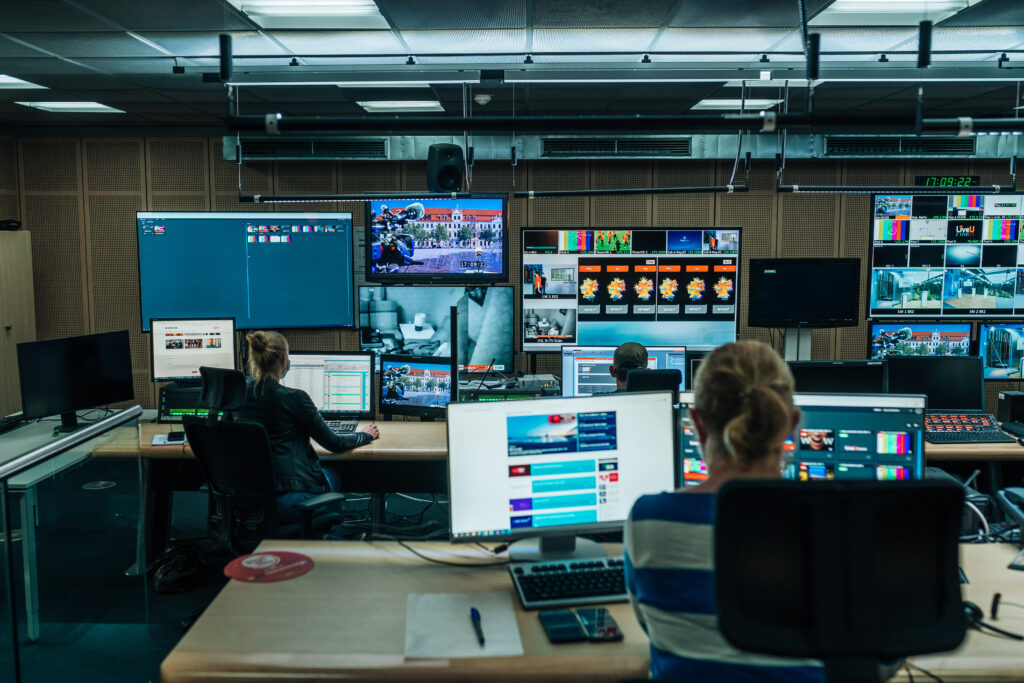 Live feeds shared via LiveU Matrix IP distribution platform were broadcast live and clipped in near real-time using cloud native Blackbird editing platform as part of an effective broadcast workflow.
LiveU, the leader in live video streaming and remote production solutions, and Blackbird plc (AIM:BIRD), developer and seller of the multi award winning cloud-native video editing and publishing platform, Blackbird, today announced that Mediengruppe RTL Deutschland chose their newly pre-integrated live news solution to enhance live coverage of this year's regional elections. The project was managed by CBC, the production and technology/IT company of Mediengruppe RTL Deutschland. Round-the-clock local support was provided by netorium AG, LiveU's and Blackbird's German partner, using their knowhow of both to set up the end-to-end solution.
Longstanding LiveU customer CBC used the LiveU Matrix IP cloud-based management and distribution platform for dynamic live news content sharing, complementing its existing fleet of LiveU field units. In the most recent elections, live feeds were shared from 12 party venues in Berlin and Magdeburg (covering the press conferences and interviews with the candidates) and received directly into Matrix's cloud channels with all the incoming feeds recorded in real-time in the cloud. Selected feeds were then distributed to multiple receivers and broadcast on the national news as well as additional German broadcasters, facilitating a collaborative effort between the broadcasters. SRT feeds were also ingested into the Matrix platform for the first time. LiveU's network operations center (NOC) provided proactive monitoring of the feeds with dedicated alerts in real-time.
In parallel, the files were accessed in almost real-time using Blackbird's cloud native editing platform. Working remotely, from safe and convenient locations, distributed teams of editors were able to rapidly and collaboratively clip, edit, enrich and publish highlights of the many events. Blackbird then delivered both short and long form high definition digital assets to multiple digital channels simultaneously including social and web as well as to broadcast media partners for re-purposing.
Jens Schilder, Project Manager CBC, said, "We were looking for a quick and versatile solution that could integrate all the assets and components of election coverage, including the live feeds, recording and clippings, into a seamless viewer experience. This year is the first time that we did this kind of project and it was important for us to work with trusted partners who could provide an integrated end-to-end solution, with real-time support. LiveU and Blackbird met our requirements, enabling us to respond instantly with engaging coverage."
Zion Eilam, VP Sales EMEA, LiveU said, "We are extremely happy partnering with CBC on this initiative, expanding the use of LiveU with a cloud-based solution as an alternative to satellite and showcasing our pre-integrated workflow with Blackbird. LiveU Matrix's adoption rate continues to grow globally as organizations unlock the value of a cost-effective, highly reliable content sharing platform for covering major events like elections."
Blackbird CEO, Ian McDonough, said, "This was an excellent first opportunity for Blackbird and LiveU to successfully showcase our new, slick live news solution for a high profile event with one of Europe's most prestigious media companies."