Changing the rules of the game. Again.
By: Ronen Artman, VP Marketing, LiveU
Before we go any further in our history with IP bonding, I'd like to wish everyone well, given the ongoing pandemic situation. I hope that you are staying as safe as possible.
The inventors of cellular bonding
Can you believe it was 15 years ago that we began our journey bringing cellular bonding solutions to the world? Since then, we've continued to evolve our market-leading position, and now the whole industry stands on the cusp of an IP revolution. Once again, LiveU is leading the way.
This blog will take a look at some key milestones in that journey: how our pioneering technology truly disrupted newsgathering, how we impacted the live video production workflow forever, and the exciting world of new possibilities for the industry. I'll also explore the key trends that are shaping all our futures and how we'll continue to help customers expand their audience and engagement through the delivery of the most compelling live experiences to viewing screens.
2008: A momentous year for live content
2008 was a momentous year: Barack Obama was elected the first African American president; China hosted the Summer Games for the first time in history; and LiveU brought IP-bonding (as it's now known) to the market with the first uses (after launching in 2006). It's fair to say that the former two events may have garnered more attention than the last one, but there's a strong link. An MSNBC reporter used LiveU to cover Obama on Inauguration Day, spending nearly as much time talking about the wonders of this new technology – particularly its mobility – as he did to Obama; and NBC used LiveU at the Beijing Summer Games to increase its coverage by bringing a greater flavor of the event to viewers.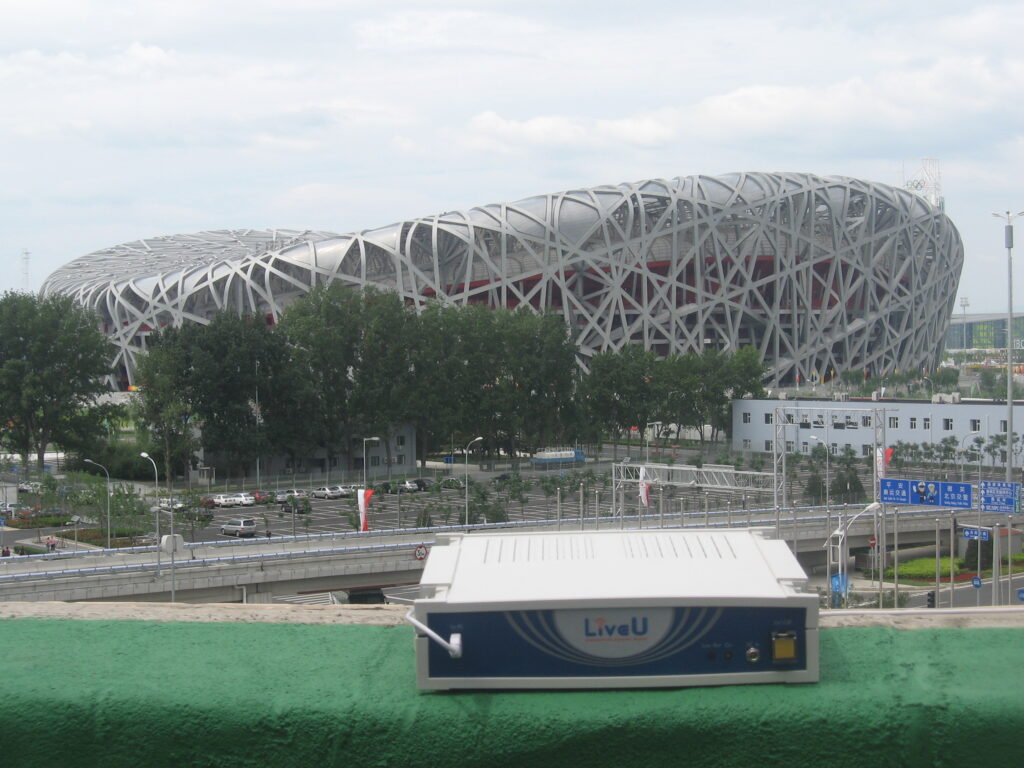 What is IP-bonding and how did it revolutionize live production?
IP-bonding democratizes premium-quality live video production, bringing previously unheard of flexibility, mobility, and cost-effectiveness to media companies of all shapes and sizes, from one-person streaming set ups to Tier 1 sports. It works by combining bandwidth from multiple cellular and other IP networks such as Wi-Fi, LAN, and satellite to create a robust "broadband pipe." All this can now be achieved on a smartphone with LU-Smart up to our game-changing LU800 production-level field unit, more of which shortly.
So that's the techie bit, but what does that actually mean? Well, it completely changed newsgathering forever. News content tended to be very static because of traditional technologies' limitations (and cost, too), and we introduced a previously unimaginable level of speed of deployment and mobility to news crews and freelancers. We brought newsgathering into the internet age. LiveU's best-in-class technology in mobile field units meant broadcasters – and streaming operations, too – could now stay ahead of the curve, bringing viewers far closer to the action quicker and with high-quality and reliable video.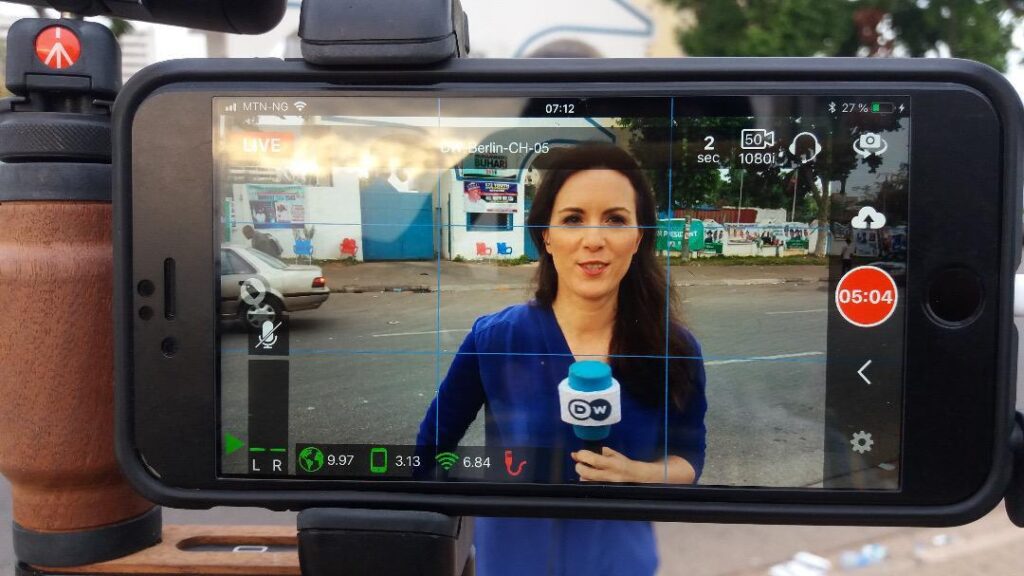 You can rely on us
Of course, without that reliability and video quality, this means nothing. Delivering content in the highest quality is paramount for broadcasters and content creators. That's where LiveU's unique Reliable Transport protocol (LRT™) comes in, sitting at the heart of LiveU products to deliver optimized video performance. LRT™ protocol for video streaming enables reliable, low delay live video streaming over non-guaranteed IP networks and ensures reliable transport over the cellular networks. In summary: LiveU won't let you down.
Not all HEVC is created equally
We don't stand still at LiveU. Our introduction of HEVC to the IP-bonding market was another great milestone. HEVC is brilliant for our customers, bringing two massive advantages: significant bandwidth savings for the same picture quality; or the ability to go live even under the most challenging bandwidth conditions. But not all HEVC implementations are created equally and we decided to do it in hardware. Why? Better video quality alongside significant power use efficiencies. HEVC video transmission and the way we've deployed it proved hugely advantageous for live coverage worldwide.
Bringing workflow flexibility and flawless IP video to the sports market
We're now seeing our IP-transmission technologies have the same truly disruptive effect on the sports market as it did on news, and that's not by accident or luck. It's by design. It's long been used for creating content that greatly increases fan engagement. Now there's a rapid increase in use across main sporting events themselves, as well as deployment for disaster recovery. A prime example is the FIA's World Rally Championship, with the desire to be able to bring premium quality, dynamic footage from challenging locations – quickly to viewers. Sports is very much at the heart of what we do now. And we're only just beginning!
The growth in LiveU use to enhance Summer Games coverage
A key example in terms of enhanced fan engagement creation and delivery (and beyond into actual event coverage) we have seen with our technology is the ever-increasing use at major sporting events to bring a real flavor to fans around the world. The Summer Games, most recently held in Tokyo, is a prime example, with the mobility and reliability of our technology brilliantly suited to create and distribute additional content alongside traditional feeds, as well as replace traditional satellite and fiber methods for main event coverage.
Over 300 LiveU IP-bonding units were used by more than 80 international broadcasters to cover the 2016 Rio Summer Games. The Tokyo games saw a 400% increase in LiveU deployment compared to Rio 2016 to over 1300 units, reflecting the growing trust and reliance on LiveU's live streaming solutions for high-quality and reliable live broadcasts.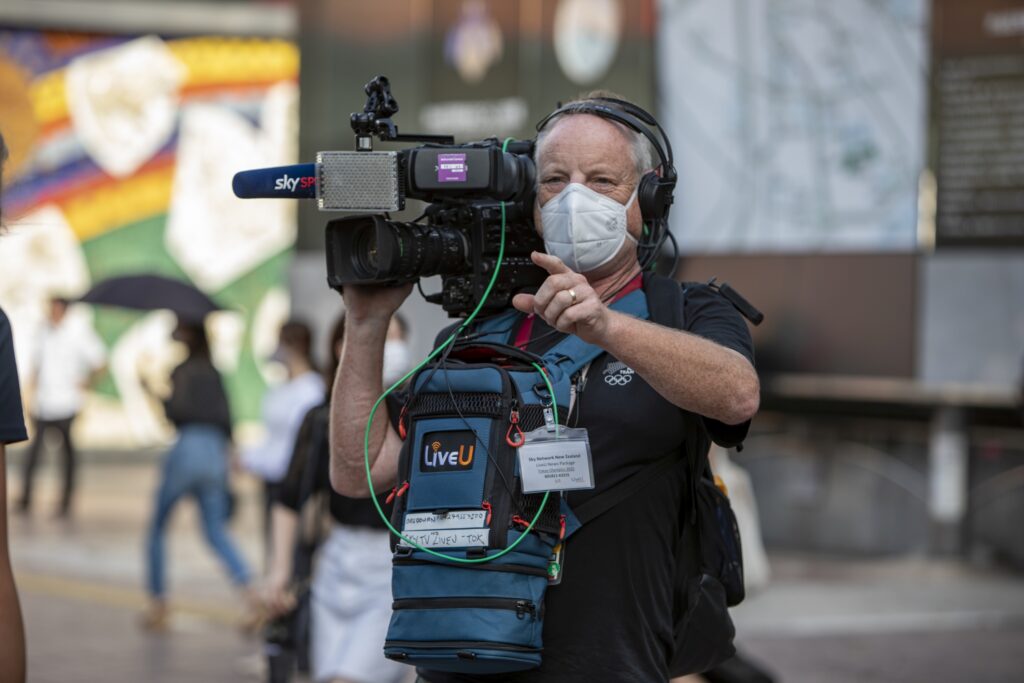 The first production-level field unit
The launch of the first production-level, multi-camera field unit last year – the LU800 – is a testament to our dedication to changing the game for broadcasters, sports rights holders, production companies, and the sports streaming market. The LU800 supports up to four fully frame-synced feeds in high resolution from a single unit, using powerful IP bonding of up to 14 connections. The unit also offers the highest-quality video performance, with up to 4Kp60 10-bit HDR transmission for optimal color depth and richness, as well as up to 16 audio channels for high-end productions. And, of course, there's our efficient, cost-effective, and dynamic remote production capabilities.
What analyst firm Frost & Sullivan has to say about the LU800
In 2021, leading research and consulting firm, Frost & Sullivan published the results of its recent analysis of the North American 5G network applications market, recognizing LiveU with the North America New Product Innovation Award for its innovative LU800 unit.
"The LU800 offers an all-in-one platform to broadcasters that are looking to produce high-quality multi-camera productions cost effectively," said Rutuja Patil, Research Analyst. "Rather than simply adding on 5G capabilities or refreshing a previous generation, LiveU designed the LU800 unit from the ground up around 5G connectivity. Using LiveU's Internet protocol bonding expertise, the LU800 bonds up to 14 connections and utilizes high-efficiency internal antennas. Additionally, users can aim to achieve cost savings and maintain redundancy using least-cost bonding to prioritize specific connections."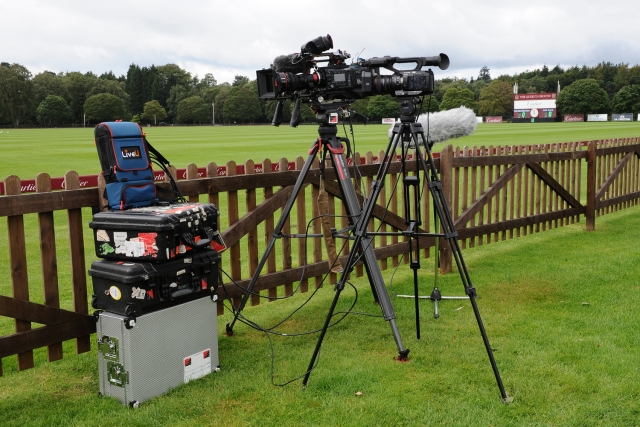 Remote working, remote production, the cloud, and 5G
We really are at the start of a new era as an industry. The last year has seen an acceleration in remote production – something we already had considerable experience in, and which was a key LU800 design theme, alongside 5G capabilities. This has dovetailed with the necessary adoption of remote work/work from home more widely seen, enabling cost-savings and compliance with today's social distancing guidelines. It was also satisfying to see our direct-to-online Solo live streaming encoder technology help people connect with audiences last year. The solution was used by governments to spread vital information in a socially distanced way. Houses of worship, nightclubs, production companies and many, many others also benefited. Then there's the live production possibilities afforded by 5G broadcasting – they really are exciting and we're right at the cutting edge of ongoing EU developments and deployments too. And we cannot ignore the cloud and the huge workflow benefits that impact live production. In fact, all of these subjects are ones which we'll revisit as you continue reading. Yes, a cliff-hanger!
An end-to-end IP video company
We're an IP video company and we're leading the way to an all-IP cloud-based future – with all the workflow benefits that affect you. Our IP-based, live content sharing platform LiveU Matrix is a great example of the additional services and capabilities we've already introduced to the market, as I'm sure NASA would agree. In fact, many agree based on very recent usage stats, covering last year's US Presidential Election and more.
Yes, it's true, we won an Emmy®!
In 2020, we did indeed win a Technology and Engineering Emmy® Award for our IP-bonding technology. We can't lie – we're very proud of that.
You can see the scope of our progress as we enter a new age for LiveU and our customers – over 4500 of them in 150 countries around the world. Why not join us? To start our conversation, drop us a message.