Visualizing Change: 5 Cutting-Edge Uses of Live Video in the Public Sector
The role of broadcast-quality video in public safety is growing, due to the demand for effective situational awareness and command and control communication solutions. In this blog, we explore five tactical use cases for video with our US public sector experts.
1- Live HD video for situational awareness – one size does not fit all!
A range of technologies are currently used for mobile and remote situational awareness – including sensors, AI, object recognition, different types of software and more – but a primary source still originates in video. The question is, what are you doing with that video? What we're seeing is an increasing demand for broadcast-quality video for the public sector and public safety. UAS (unmanned aerial system) video is often used for SWAT, firefighting, SAR (Search and Rescue) and other emergency response applications. In the simplest terms, the drone is "a camera with wings" and LiveU technology reliably transports what's coming from the camera lens back to the command center and to people on the ground live. Helicopters are also used for airborne firefighting, for example, in Spain and Chile, where Pegasus Aviación uses LiveU for greater visibility.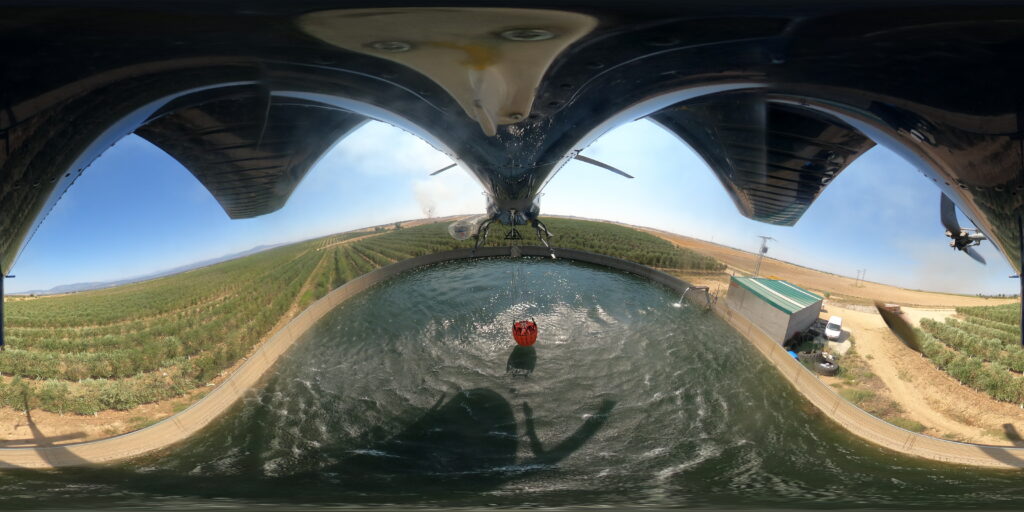 In urban and rural fire fighting, live video technology can be used with heat mapping systems to help keep people out of harm's way. This application takes live video images and uses it with a LiDAR (Light Detection and Ranging) camera, a remote sensing method that can measure the temperature several miles from the main fire area. The same integrated solution can be used for constructional analysis, sending in a robot to take measurements and check if a building is constructed according to safety regulations.
2- Reliable real-time video from the field and intel gathering.
In SWAT (Special Weapons and Tactics) situations, every second counts. Video reliability and low latency – with no interruptions – is essential for operational awareness. Video feeds from the sky play a crucial role, with the growing use of more cost-effective and tactical UAS often better suited to the task than a helicopter. This UAS technology can provide 360- degree awareness to be shared and watched by the senior command back at headquarters. The video can then be transmitted in real-time to the people on the ground to view on their phone, or other small devices.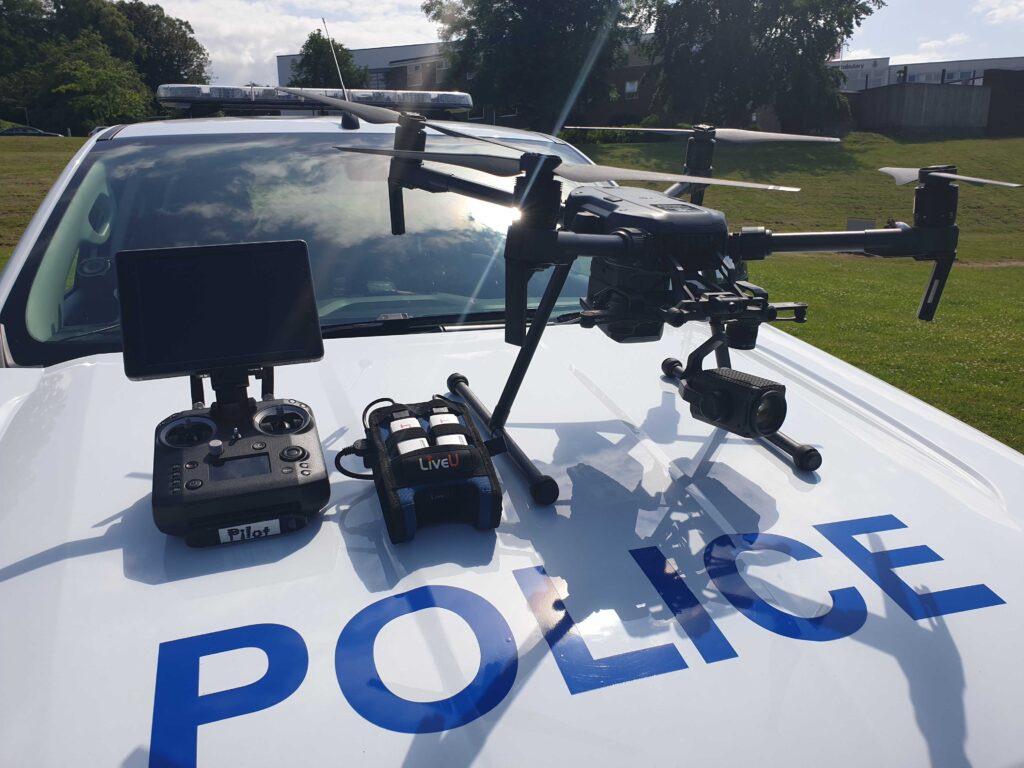 Live video capture is used by police departments and forces worldwide for evidence gathering and remote surveillance from the control room, as we saw in the UK with Derbyshire Police.
For aviation, maritime and border control, authorities often use professional cameras on-board helicopters. This is particularly relevant in the case of SAR, which represents a large percentage of these incidents. Coastguards can view broadcast-quality video feeds from the helicopters and give radio instructions to the helicopters and their teams on the boats to help find anyone lost at sea.
3- Urban fixed surveillance – crowd monitoring, evidence collection and case management.
Custom trailers are increasingly being used to monitor large events and crowd management during demonstrations and marches, for example, fitted with advanced video technology. LiveU's LU800, which can transmit up to four video feeds simultaneously, provides a more efficient way of managing cameras than traditional "duct tape" and routers methods. Cellular bonding can also be used with Starlink, for example, the satellite-based internet bandwidth service provided by SpaceX.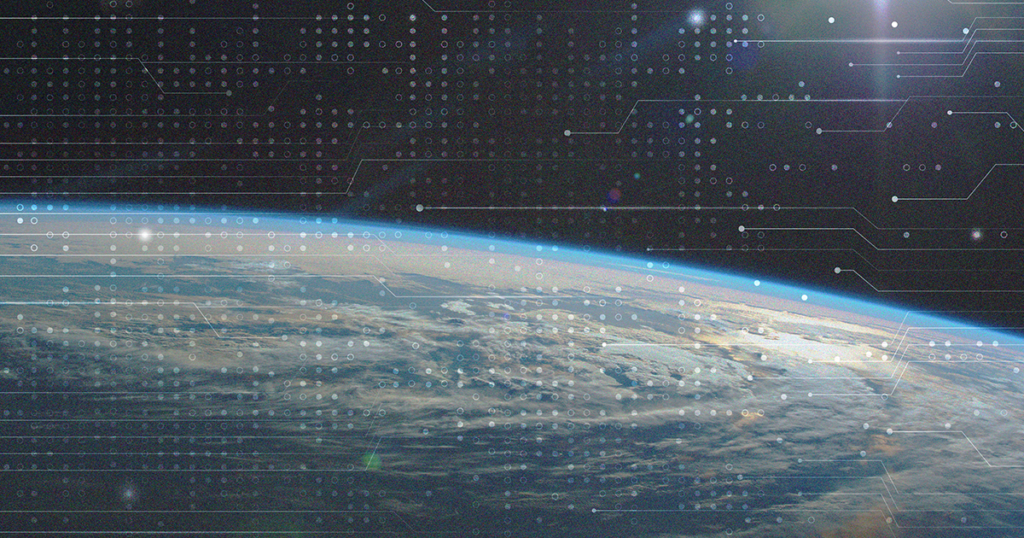 Ease of use and deployment is essential in all these situations. Most of the teams using these tools are not technical, and the situations often arise at a moment's notice. Traditional solutions with radio and microwave antennas take a few days to set up. In comparison, LiveU technology can be set up very quickly, and moved in a matter of minutes, in case of civil unrest for example. Agility is key; those in charge can transmit the video immediately to the teams handling the situation on the ground.
4- VMS (video management system) and interoperability.
HD video is mandatory for content analysis, face recognition and AI. Police departments and other public authorities usually have VMS technology installed so interoperability with the systems is essential. LiveU works with all the major video management systems. Our primary role is to provide reliable video transport, which is where our LiveU Reliable Transport (LRT™) protocol stands out. LRT™ is the differentiator, ensuring reliable and resilient transport, not just another streaming solution.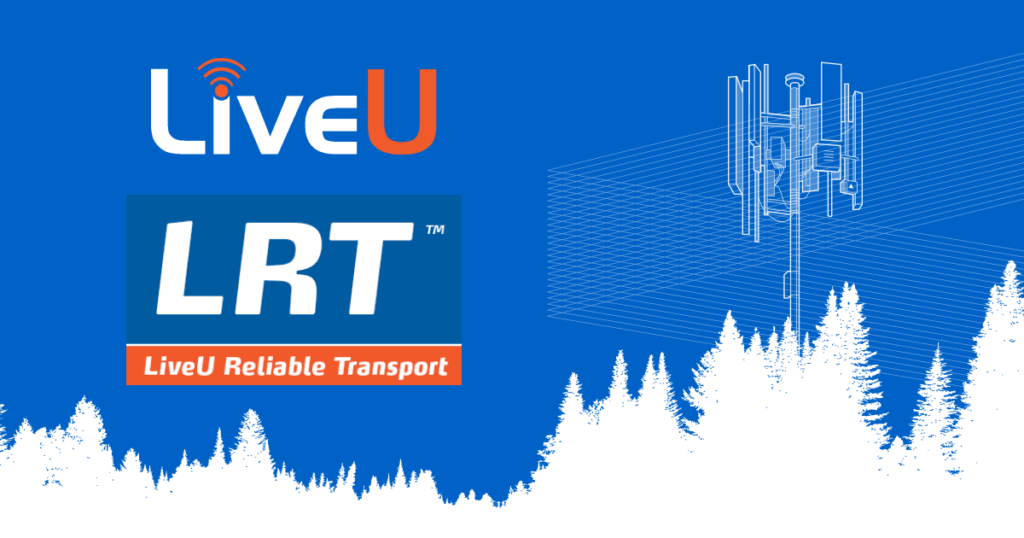 This is more and more relevant for air and maritime port security, and unfortunately for school and campus security with the significant increase in mass shootings. Infrastructure budgets are increasing and LiveU offers a valuable add-on to camera solutions, providing the live feeds directly to command control for a fast response.
5- Disaster management and recovery – inter-agency video sharing.
We've seen how LiveU continues to work during hurricane season on The Weather Channel and other major TV networks. LiveU is also used for disaster recovery. For example, the French Catastrophe Rescue Group (GSCF) utilizing drone streams which provide remote access to disaster scenes for timely first response.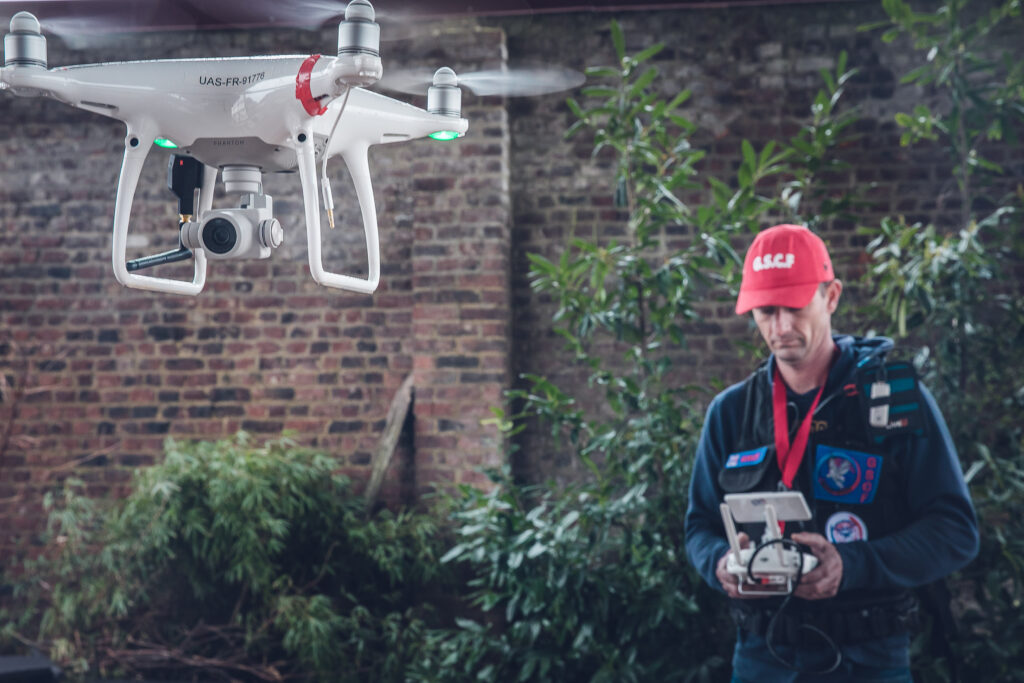 For the LA Fire Department, the LiveU equipment works flawlessly in remote areas, where the infrastructure was compromised, or connectivity was limited, to update emergency operations teams during California wildfires.
In the Caribbean, a Costa Rica Firefighters' Crisis Room was created with live video at the core for situational analysis of emergency operations and natural disaster recovery.
In an emergency, public sector agencies work together to save lives and need the ability to share reliable video. Interoperability is critical as they may be using disparate systems. After 9/11, the need for agency collaboration was deemed vital, therefore a drive to have full interoperable communications began. This continues to gain momentum in the light of ongoing tragedies and other emergency situations.
The ability of our technology, including LiveU field units, LiveU Matrix and Video Return, to interact with different devices helps to ensure an efficient response in the most challenging scenarios.
Collaboration and communication are key in these ever-evolving situations. The Los Angeles Police Department leverages LiveU for coordination among first responders and to communicate with the public.
"During a mass incident, when the city's unified command is deployed, there's a need to put out messages to the public quickly and bandwidth is a crucial component. It's important to get information out to the community and a reliable, high-quality stream makes it possible," noted Sergeant Hector Guzman.
Climate change is now having a growing impact on the public sector as well, affecting the work of fire services, utilities, and agriculture. Live video is set to play an increasing role in the holistic solutions being used to monitor various situations.
From first responders to border protection, LiveU's solutions allow you to scale up your situational awareness by adding broadcast-grade live video to your human and AI-based operations. Our customers include law enforcement, fire, homeland security, border protection, military, and other public safety agencies.
Contact us to find out more: