Industry trends – what's now, and what's next, for the media and entertainment world?
The media and entertainment world continues to move at lightning speed and with no signs of slowing down. Change is everywhere, from the growing use of the cloud to the evolution of sports content gathering and distribution. These production trends are intensified by the increased demand for in-depth, dynamic stories and the growing deployment of 5G and WiFi 6 networks. And that's just the tip of the iceberg. Underpinning all these themes are the untethering of our industry, both figuratively and literally, powered by IP bonding and the cloud. We formerly lived in a world restricted by expensive and complex connectivity and mobility issues. Today, the question is no longer "how can we capture content?", but instead "how can we use content to maximize viewer engagement and, in turn, monetize our content?". Here, we take a look at the latest media trends shaping the industry.
The cloud
The cloud has been the talk of the town for several years. It started with "the cloud" essentially being used for content storage, but we have long since moved past that point. In many ways, what's happening with the cloud – using it for dynamic, real-time, or close to real-time, processes that were once the domain of on-premise infrastructure – is analogous to the way the use has evolved across our personal and professional lives. Cloud processes and computing are now built into our day-to-day.
The cloud is at the center of the untethering of our industry and is an entirely natural extension of IP bonding, which has removed the obstacles presented by traditional infrastructure. There was undoubtedly resistance to cloud use but, as with other industry trends, the destruction of long-established workflows by the pandemic has removed remaining doubts. As Deloitte said in a recent article, "Almost overnight, broadcasters' successes with remote production and cloud-based video distribution tipped the industry off the indecision fence, making a return to pre-cloud "business as usual" highly unlikely, and firmly establishing this latest technology trend in the M&E (Media and Entertainment) industry."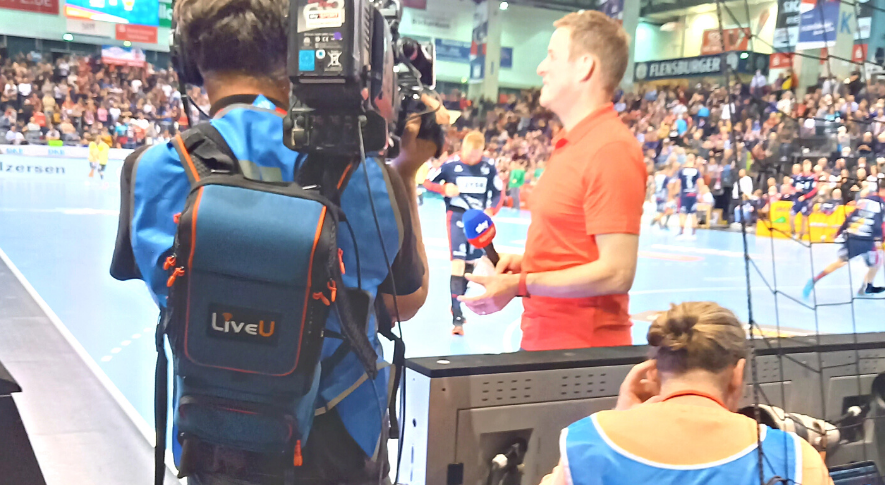 We completely agree. We're only now experiencing how much it continues to open our industry up, allowing inspirational freedom across content acquisition, production services and distribution.
Dynamic use of the cloud, with end-to-end cloud production workflows, is now becoming a reality, driven by well-documented changes in the way we all look for and consume content and the associated highly competitive nature of gathering and distributing that content to eager consumers.
The cloud also powers collaboration, with content far easier to be shared so teams can work on projects jointly. Indeed, that collaborative approach doesn't only apply to end users; it also applies to LiveU. We have established multiple partnerships with other powerful industry players – including Avid, Blackbird, Grass Valley and – Vizrt to enhance productions and collaborations. We recently took integration a step further with the acquisition of cloud-based video production provider easylive.io. This reinforces our cloud strategy, with easylive.io's all-in-one live streaming production studio to be included in LiveU's end-to-end cloud-based workflow for live contribution, management, orchestration, ingest and distribution.

LiveU is once again disrupting the industry via our use of the cloud to bring dynamic, real-time live video services to our customers. We are putting creativity first, empowering users to produce the dynamic content that attracts and holds viewers' attention, in turn bringing new levels of engagement and content monetization to media companies of all shapes and sizes.

As Deloitte concludes, "M&E (media and entertainment) companies beginning their journey to a fourth-generation broadcasting infrastructure should be able to move forward with confidence. As industry adoption accelerates, customers, solution providers, and media standards bodies are expected to work together to address any sync, timing, and interoperability challenges that may arise as they pursue a common goal of providing new service and revenue opportunities for mature broadcast organizations."
5G and what it really means
LiveU launched in the era when 2G was transitioning to 3G. With the arrival of 4G LTE, many industry commentators suggested that this may well spell the end for IP bonding, negating the need for bonding itself. This wasn't the case at all. In fact, IP bonding adoption continued to grow.
Guess what? There have been mutterings that 5G broadcasting will now do this. Again, this is not the case. As we move from generation to generation of mobile networks, there's always a huge flurry of excitement that this will revolutionize our lives and we'll all quickly have all the bandwidth we could possibly need. But, as one commentator has put it, we've not built networks yet that haven't reached capacity and beyond. As with so many things in life, what's coined a revolution is, in fact, an evolution, full of complexities. The ramp-up towards the launch of 5G networks has also made a lot of promises: gigabit bandwidth out of the air; wired network-like latency; millions of devices connected in a single cell; the ability to guarantee bandwidth, and even longer battery life for devices! But this will take time.
5G undoubtedly promises huge bandwidth gains and we're already seeing this. Taking 4K as a prime example, the exponential increase in bandwidth this requires over HD presents challenges, challenges that 5G networks alongside appropriately developed technologies mitigate. Then there's the lower, more predictable latency as well the ability, in combination with the cloud, to gather content via 5G, process it in the cloud, and then distribute via 5G. This is exciting for us and our customers.
What we've seen through some of the 5G trials in which we've been involved – not to mention our ongoing work at an EU standards level – is the potential of private 5G networks in combination with IP bonding technology. These networks are ideal in a sports stadium or other fixed locations – temporarily fixed, too – where a range of IP bonding technologies can take advantage, including bonding via smartphones.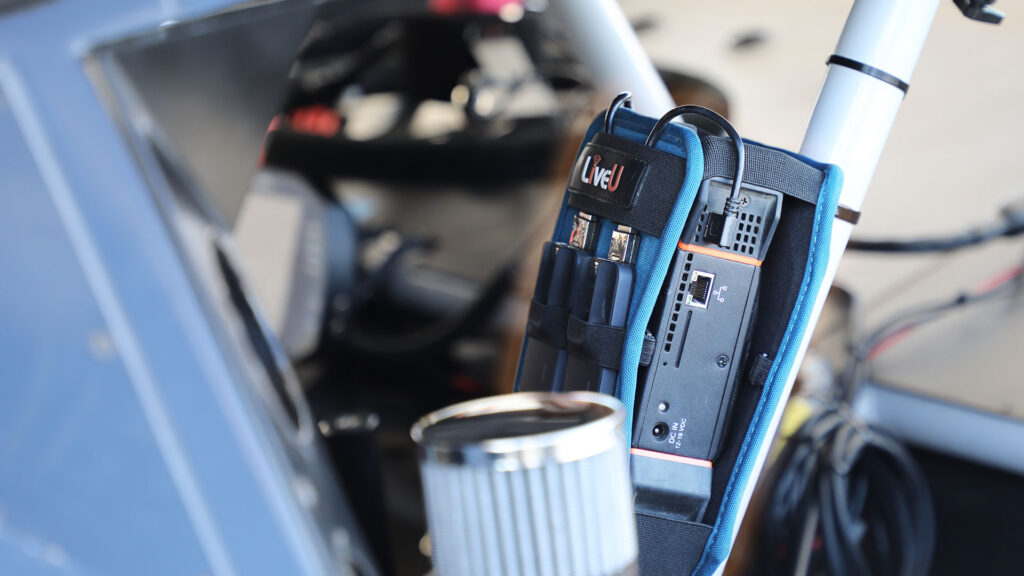 5G network rollout has been delayed by the pandemic and the vast majority of 5G networks are, in reality, piggybacking on existing backend 4G infrastructure currently. This is changing. There are also the varying frequencies in which 5G networks operate. The key role of bonding comes in non-ideal circumstances, providing otherwise unobtainable resiliency, and redundancy and this remains true in 5G.
What this has required is very significant work for us to understand 5G; to test various 5G scenarios and help our customers along this journey. A key example, and an exciting aspect of 5G, is network slicing. This is the ability to segment a 5G network to provide guaranteed upload bandwidth and latency. We carried out a test with Ericsson and RAI to demonstrate the combined power of 5G slices and bonding for remote contribution, sports being a prime example. It was a great success and highlighted the key role that LiveU's IP bonding will play when it comes to resilient professional production in real-world conditions.
And what this means for you is that we are completely ready, in terms of products, services and in-depth know-how, when you are ready to begin this next stage of your evolution.
Sports market disruption
Having forever changed – disrupted, in fact – the newsgathering market, IP bonding is now doing the same across sports. We've all seen over the past couple of decades the increase in the cost of many sports rights; the ever-growing demand for dynamic live content – not only around main events but all the athlete and other stories around those events; and the growth in demand for coverage of more niche sports. What all this means is a rise in competition to bring this content to engage viewers and to successfully monetize that content.
Sports live broadcasting and streaming is now embracing the untethered world. Using IP bonding brings a previously impossible level of mobility, a mobility that means filming from moving vehicles while following moving athletes is now completely possible at a highly cost-effective price point. From mountain bike races across very difficult terrain being covered by cameras in helicopters, to high-speed motorsports, surfing to increasingly high-profile events like golf tournaments, directors have been freed from previous infrastructure constraints and can let their imaginations run wild. All this increases fan engagement.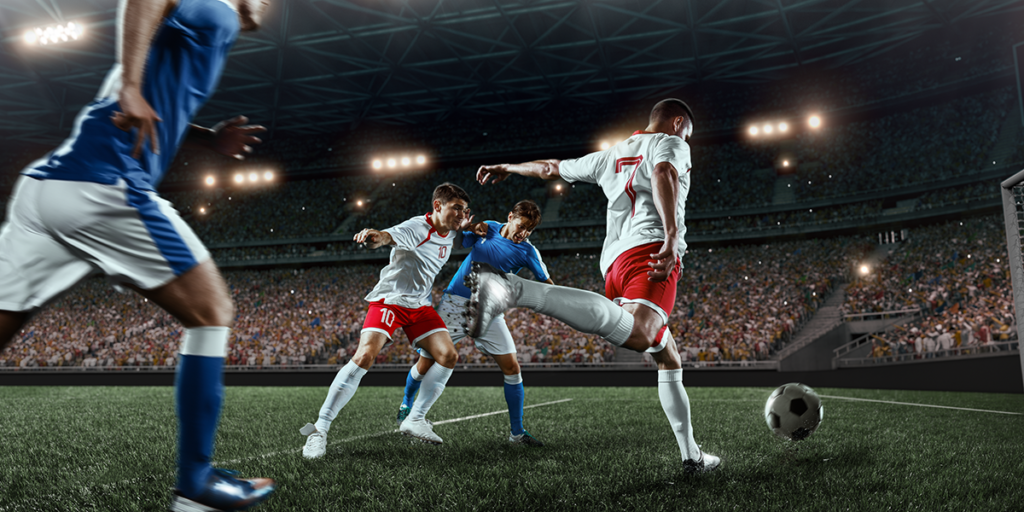 What's crucial to this ongoing adoption of IP bonding technology across sports is the quality of the coverage, not only in its dynamic nature, but the actual quality of the images and reliability of the feed. We all know that the sports market is the most demanding out there and this is where our patented LRT™ (LiveU Reliable Transport) video technology is essential, alongside the technical elegance of our encoding. Then there's our market-leading multi-camera live production capabilities in a single unit – our pioneering LU800, our compact LU300S field unit for live coverage on-the-go and our newest rackmount encoders, the multi-cam LU810 and LU610S. Not only that, but this is all achievable at price points that could only be dreamt of in the world of fiber and satellite connectivity. We're not only talking about tier 1 and tier 2 sports; we're also talking about the huge range of niche sports that have been itching to use high-quality, live video, but have been beyond their technical and financial reach. That has forever changed courtesy of IP bonding.
As well as contribution, we're also talking about the IP distribution of that live content. Our Matrix next-gen IP cloud video solution allows customers to share and receive high-quality, low-latency live feeds with, and from, broadcasters and other stakeholders around the globe – inside or outside your organization. Volleyball World is a prime customer example of Matrix use for sports distribution to its customers.
Indeed, so reliable is our technology that it's now being deployed as a disaster recovery solution as requirements to ensure successful sports coverage increase.
And then there's…
Remote Production (REMI)
This is another prime example of the pandemic being the mother of necessity when it comes to technology. Prior to the pandemic, while the technology in many cases was there, or thereabouts, with IP bonding again leading the way given its inherent untethered nature, there was undoubtedly hesitancy to really embrace remote production. There isn't now.
Remote production is one of the greatest – and most liberating – transformations the industry has seen. We're not only talking about full remote production, but remote working more generally. A prime example of this is the foreign news channel Deutsche Welle, headquartered in Germany, relying more than ever on LiveU's mobile IP broadcasting technology to maintain and expand its global live coverage during the coronavirus crisis. It equipped reporters with smartphone production kits, based on our LU-Smart app, to empower its reporters wherever they may be.
It's undoubtedly the sports market that is really embracing full remote production. The advantages are clear: new levels of flexibility and mobility; far more efficient use of equipment; reduced staff travel; reduced equipment shipping; and the ability to create content that simply wasn't possible before.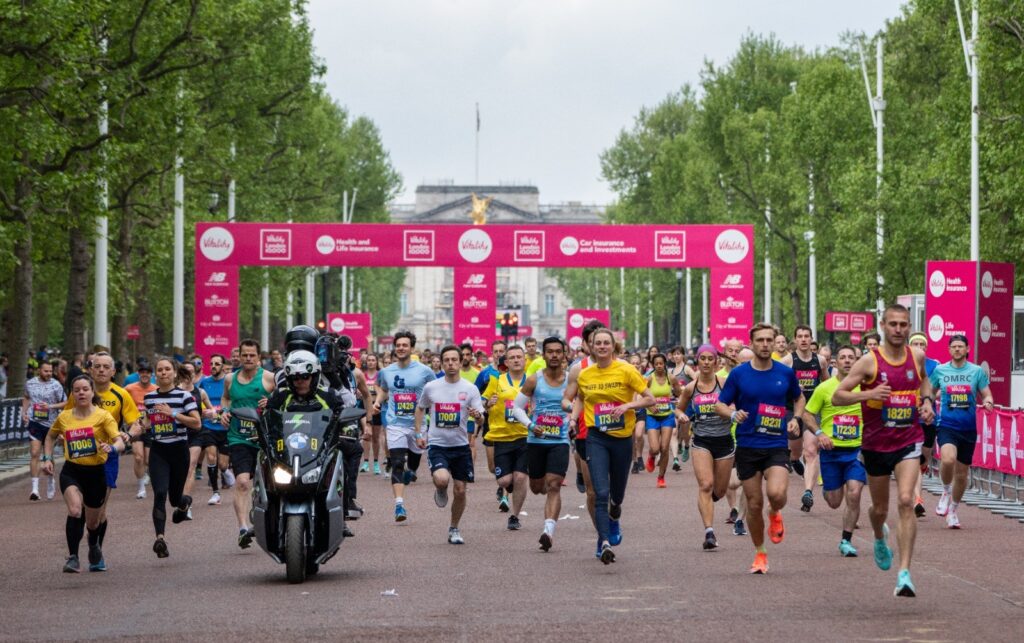 So, let's look a recent example from the summer of 2022. Long-time LiveU user and UK-based production company Over Exposed, turned to LiveU once again to create dynamic, viewer-engaging and highly cost-effective, 5G remote production coverage of the iconic Vitality London 10K run. The run also integrated the British 10K Championships. Over Exposed began using LiveU eight years ago and has continued to expand its use of the technology, moving from small streaming projects, through large-scale streaming events to broadcast use. The production company is known for its remote productions and overall outside broadcast work. It owns four LiveU units and expanded this to six to create the dynamic, mobile coverage of this event.

Over Exposed deployed a mix of compact LU300 and multi-cam LU800 units. It provided the on-site technical facilities, acquisition of the feeds via LiveU and then the management of those feeds back to Gravity Media. Gravity Media's remote production gallery received the feeds and handled the production – commentary, graphics and anything else required – before distributing to London Marathon's YouTube channel and the BBC Red Button service. This is a great example of the flexibility and quality output remote production facilitates, all while reducing cost while opening up greater content use and therefore monetization.
When remote production is combined with cloud technologies and the possibilities afforded by 5G, we really are living in a previously unimaginable world of creative possibilities while greatly reducing cost. The industry is reaping the benefits.
Sustainability
Talking about remote production brings us neatly onto sustainability. This is a massive subject and one that touches all of our lives. Both as an industry and as LiveU, this is a huge issue and one that we all need to tackle effectively, which we're pushing to further develop our understanding of how to do this properly. Remote production (REMI) combined with IP bonding technology is inherently far more sustainable and efficient in its resource use – both from a technical and human perspective, but this is only a part of this sustainability situation. As a company, we are working hard to ensure maximum efficiency of our products. Sustainability is now front and center and the industry is increasingly using tools to help it. It's essential as an industry we take our responsibilities seriously in this regard and we are also on this journey towards greener working practices as a company on a strategic level.
OTT
We have all seen the huge shift in recent years in the way that video services are consumed and leading this is the continuing move from linear broadcast to OTT. This is true for all kinds of media. Across the sports market, we're seeing an increasing demand from sports associations and rights holders to provide live streamed content direct to consumers via their websites/apps. This applies particularly to more niche sports but not exclusively so, as FIFA's introduction of FIFA+ highlights. They are using this OTT platform not only for live tournament coverage but also for highlights and replays of old matches.
But the trend is clearly wider than this with all major OTT platforms now looking at, or rolling out, live video content including news and sports coverage. What does this mean for our customers? It means they need far more flexible workflows that cover both traditional broadcast and OTT distribution, creating both digital-only and broadcast content. This means companies like DAZN and Futbu – to name but two – are now not only content aggregators but also content producers and rights holders. These are usually cloud native and this means the cloud is what they immediately turn to or they are able and willing to move to it much faster. In turn, this means they are very much concentrated on monetization (subscription and advertising). That is what these OTT players are focused on.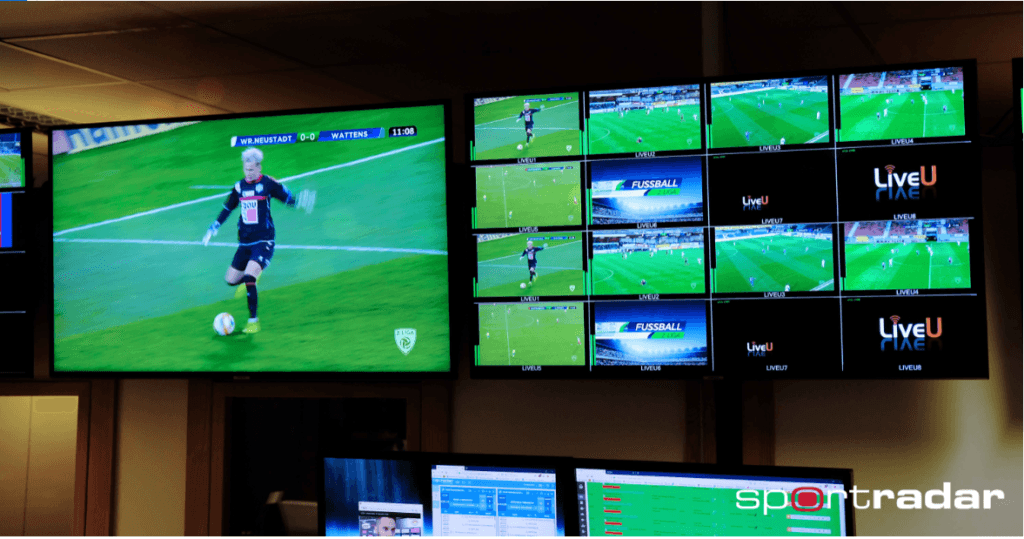 Another key factor with OTT is it's clear that content delivered this way is increasingly attractive for both users and marketers because it provides high-quality content as a new marketing channel. One of the major OTT advantages for users is the freedom of choice it provides both in terms of the content itself and when and how it's consumed.
A major advantage for content owners and platform providers is the data OTT can provide. In fact, because OTT services are available online, marketers can extract precise data about viewers (demographics, geographics and so on) and how they consume the content (time watched, most watched content etc.). OTT content also leads to a clear monetization path via monthly subscription.
OTT consumption will continue to increase thanks to the growth of 5G and WiFi 6 and the bandwidth they promise. LiveU's 5G technology and cloud production studio easylive.io can help you create your OTT streams.
As you can see, we are heavily supporting this trend through both our content acquisition technologies as well as our ever-growing roster of cloud-based services, including distribution.
Livestream shopping
This is a trend that's been gaining momentum. Livestream shopping is being used by brands from around the world to help sell products. This is sometimes done in conjunction with influencers. Brands want to create as interactive experience as possible and one that's as immersive as possible, too. This requires reliable, high-quality live video to do so and at a price point that's realistic. This is a media industry trend we expect to grow and grow significantly.
360/VR – what's the reality?
It's fair to say neither 360 content nor virtual reality has taken off at the speed some predicted but that's changing. There are key differences between the two technologies. Virtual reality allows users to move about in a fully generated virtual world and to interact with things in that world as you do so. 360 video uses a fixed camera position so users cannot change that position – instead simple controls provide a 360 view. At the moment, many argue that we're not quite there yet in terms of VR and the full immersion, but it's close. Both technologies offer many opportunities, VR across gaming, of course, but more widely across sales and marketing, too, where 360 video has a clear role to play. A prime example of this is virtual tours of houses – or boats, planes, cars, commercial properties and so on – to help sell those items. Fashion shows are another great example. This is a space in which our technology has a clear role to play as development continues.
Live events – the hybrid model
The pandemic greatly increased the use of live video apps to connect people, businesses and events. While in-person events are now back on the calendar, there's a clear trend for hybrid events – conferences, AGMs, live town halls and so on – where in-person attendance sits alongside live streamed video for this who don't want to, or can't, attend. This also dovetails with sustainability and the increasing responsibility taken by people and businesses to reduce their carbon footprint. What's clear is people now expect far better quality video than they did even a couple of years back. Our technologies couldn't be more suited to satisfy this desire.
Unlimited creative possibilities
As we wrote at the start of this article, change is everywhere and this is being led by the creative freedom brought by the untethering of our industry. IP bonding is driving this change, and now in combination with the cloud, remote production and 5G, innovation is everywhere. LiveU is at the heart of this new era, helping customers understand and take full advantage of these dynamic possibilities. We have a solution to suit your precise needs. And the best part? There's still so much more to come…