The real value of LiveU's flexible and dynamic ecosystem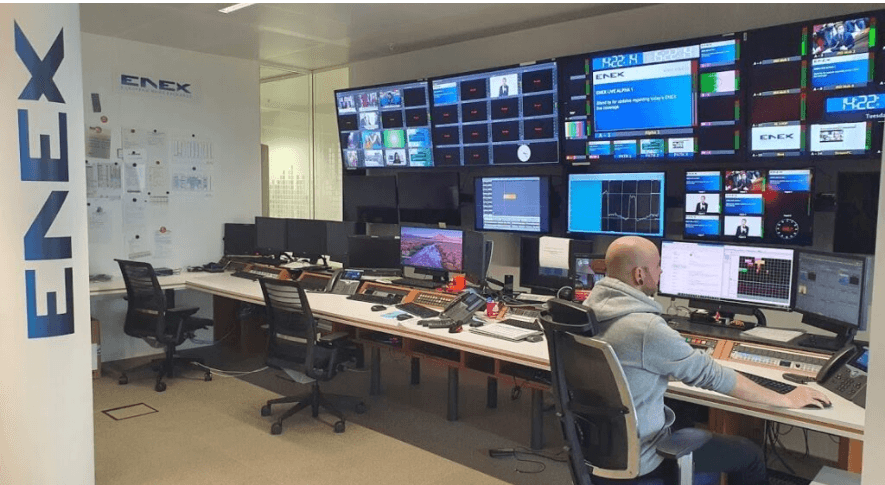 It's absolutely clear that financial pressures are front and centre for many of us around the world with inflation causing significant problems alongside the rise in energy prices. In conversation with customers, this has become even clearer to us as we move through 2023. There's the additional challenge of ever-increasing competition for viewers right across the market, viewers who demand high-quality content to be available where and when they want it, often quickly as well. So how does IP bonding, cloud workflows and LiveU's evolving ecosystem help customers achieve all they want now, at a realistic price point, while also being ready for the future?
LiveU has always been about thinking innovatively, disrupting the market with our IP bonding solutions. As was immediately clear, our field units massively increased the amount of content that could be captured, providing the flexibility and dynamism traditional methods lacked. Combined with the cost effectiveness, the value proposition was clear from the outset.
The evolution of remote production (REMI) continues, with our products and services fundamentally suited given their untethered nature, and it's at the heart of what we do. With LiveU, customers can reduce costs and produce reliable high-quality live events from a centralised studio control room instead of on-site production and/or satellite trucks. It allows people to think and work differently, further enhancing the dynamic nature of a production and further extending the reach of what's possible to capture. Our ecosystem lends itself to these sustainable remote production workflows and we're constantly evolving our solutions to keep this central to what we do.
There are two sides to the value coin: one is, of course, the reduction in cost and OPEX and CAPEX options; the second is empowering customers to maximise the quality and amount of footage captured in order to increase monetisation, be that via subscriber growth, advertising, or a combination thereof. Even more fundamentally, our technology facilitates coverage of events and sports that it was previously simply uneconomic to do. In addition, there's the key point that our customers know that our technology will work, even in extremis, with premium quality output, wherever they may be. This is down to our LiveU Reliable Transport™ (LRT™) technology.
This is a point made recently by Martin Pettit, Senior Cameraman, ITV Good Morning Britain, when talking about the Qatar football tournament. He said, "I have been a cameraman doing live TV for the last 40 years covering a whole range of genres and broadcasting live from amazing locations. LiveU is the biggest and best technical revolution I have experienced. It has never been easier to make interesting and informative live broadcasts. LiveU allows choice of location, creativity and storytelling to take centre stage rather than be constrained by signal and cabling logistics. In Qatar, thanks to LiveU, I was able to broadcast from anywhere we chose. This not only included easy locations like the main Souk or Corniche, but also potentially difficult ones on the Persian Sea. All our broadcasts for ITV's Good Morning Britain for the whole of our coverage of the World Cup went off without the slightest technical issue."
Of course, it's no longer only about our field units; it's also about our customers' move to the cloud, creating end-to-end workflows that create efficiencies across the virtual world while removing physical constraints. LiveU Matrix is a good example. Trusted by leading broadcasters and content providers worldwide, it's our next-gen IP cloud video distribution platform, which allows users to share and receive high-quality, low-latency live feeds with, and from, broadcasters and other stakeholders around the globe – inside or outside your organisation. It provides mission-critical resiliency for high-quality live video distribution. Customers can manage an exponential number of live feeds and share them with a global audience.
Another prime example is our recent introduction of LiveU Ingest. This is an automatic recording and story metadata tagging solution for live video. Powered by the LiveU cloud video streaming platform, LiveU Ingest allows user to process video faster while significantly cutting production costs. Automation tools speed up this process and enable the reallocation of human resources. It automatically records every piece of live content while applying the respective metadata generated by the NRCS (Newsroom Computer System). Storage costs are reduced because content is filtered and trimmed before being transferred to the MAM (media asset management) system, ensuring that only relevant content is moved. With all video feeds instantly accessible over a cloud web portal, field crews and production teams can view, trim, download, and publish the assets online from anywhere.
These are just a few examples of how we're always working to provide maximum value solutions right across the market, evolving as we go but never forgetting what underpins what we do. We also offer more direct support via our SmartData and LiveU 360° payment plans.