eNCA South Africa Selects LiveU To Boost its Breaking News Coverage
LiveU's LU600 portable transmission units enhancing eNCA's IP live streaming capabilities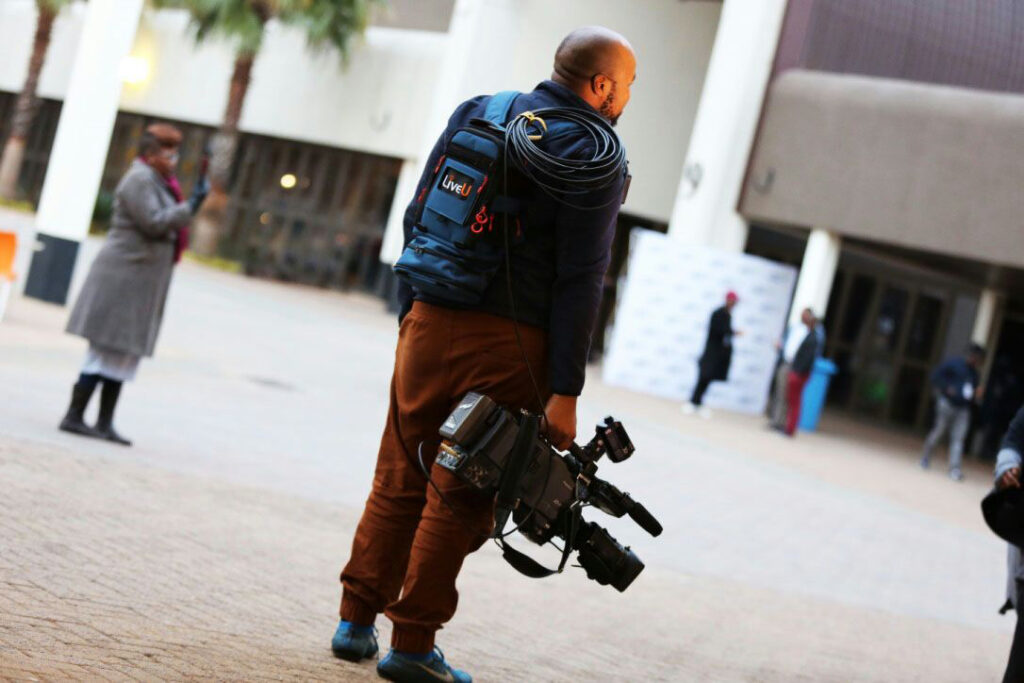 eNews Channel Africa (eNCA), South Africa's largest news organisation with over 16 million viewers, has chosen LiveU's flagship LU600 solution to extend its breaking news coverage around the country. With South Africa's operators rolling out LTE, LiveU's cellular bonded technology offers a high-quality, reliable and cost-effective HD solution for mobile newsgathering. The deal is being managed by LiveU's South African partner Concilium.
LiveU's portability and proven reliability were key factors in the decision. "LiveU's robustness has already proved itself in the field covering recent events," said Sean Thomas, Broadcast Delivery Manager, at eNCA. "We find the unit very user-friendly and the management portal also lets us manage and control our streams, as needed."
Thomas continued, "Our live TV contributions are already up by 350% and we hope to grow this infrastructure further, increasing our online coverage as well. LiveU enables us keep ahead of the curve journalistically and technically; we plan to combine the new HEVC H.265 Pro Card encoder with the LU600s, enabling us to push through more live coverage in half the bandwidth."
Yaal Eshel, LiveU's VP Sales, said, "eNCA is the first broadcaster in Africa to deploy the new LU600, representing a key milestone for us. We are excited to see our technology helping broadcasters worldwide to enhance their live productions and we are committed to continue to provide high quality products and support around the globe."
LiveU is presenting its live IP video uplink services and streaming solutions at Mediatech Africa, Johannesburg (19-21 July), on its partner Concilium's stand, E17.
Alexander Gechtman, Regional Sales VP of LiveU, will be speaking at the Mediatech conference. The Topic is "Technological advances in cellular based live news and event coverage – unique hybrid transmission solutions" and will be presented in Presentation Zone 1 on Wednesday 19th July at 12:30.