Hundreds of content creators will stream live from TwitchCon 2018 using LiveU technology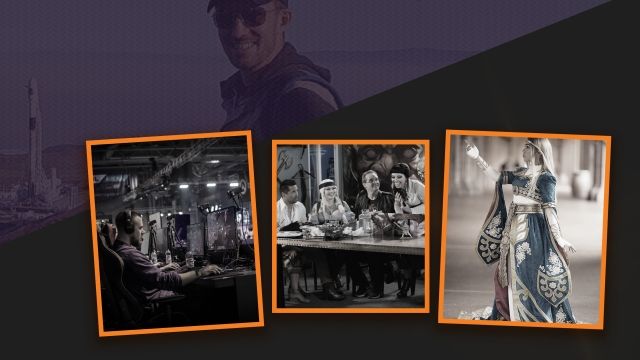 LiveU Solo Provides Mobile Live Streaming From San Jose McEnery Convention Center
TwitchCon brings Twitch creators and communities together to watch, learn and play together. With the growth of the IRL (In Real Life) movement and live streaming on mobile devices, this year TwitchCon promises even more interactive content than ever before. LiveU, a pioneer in live mobile streaming, predicts that more than 100 content creators will stream from TwitchCon using the company's LiveU Solo, plug-and-play portable encoder. LiveU Solo provides reliable connectivity in challenging bandwidth situations. LiveU will be demonstrating their technology at TwitchCon's Education Zone #2A.
"We expect more than 50,000 attendees to visit TwitchCon in San Jose, meaning that reliable bandwidth will be nearly impossible for users," said Claudia Barbiero, LiveU VP of Marketing, Americas. "LiveU Solo has become the preferred live streaming solution for IRL Live Streamers and for eSports/eGamers, delivering reliable, high-quality broadcasts from anywhere, even from the heavily congested convention center."
LiveU technology revolutionized the broadcast industry over 10 years ago. Today, technology is changing the online streaming space, making it easier and more affordable to create high-quality live streams for Twitch. Twitch, an early adopter of live video and an early LiveU Solo integration partner, has fully embraced mobile live streaming. LiveU Solo is the main component of the IRL Live Streaming backpack that many Twitch partners use to stream live today.
"Twitch was considered a video game platform, but we found that many gamers wanted to go beyond their home and take their viewers with them. We developed a solution that allowed our partners to stream full-time, showing their lives and traveling to crazy places," said Justin "TheGunrun" Ignacio, Twitch Broadcast Success Engineer. "Viewers can experience zipline, bungee jumping, experience exotic locations and different cultures, because these content creators take them on a live adventure. Our partnership with LiveU allows content creators to reach anywhere in the world. "
Cosplay Live Streaming
Gamer and cosplayer EmilyRexz will reveal her Spyro the Dragon costume during a live stream on her Twitch Channel on Saturday, October 27 at noon PST.
LiveU technology ready for Tabletop and eGaming growth Tabletop
games, especially RPG games, are experiencing a major resurgence and more and more people want to share their games with players and audiences around the world via live streaming. Whether playing at home, at a specialty store or at a gaming tournament, with LiveU technology you can stream wherever you are. Want to know how? Check out our guide.
To view LiveU's full schedule of TwitchCon activities, visit https://get.gosolo.tv/twitch2018.

Visit LiveU at TwitchCon, Stand #2A on the Education Zone, October 26-28 at the San Jose McEnery Convention Center.
Can't visit TwitchCon? Follow us on social media to see our exclusive coverage.