Industry Veteran, Arco Groenenberg Joins LiveU U.S. Sales Team
Groenenberg supports broadcast customers in the central region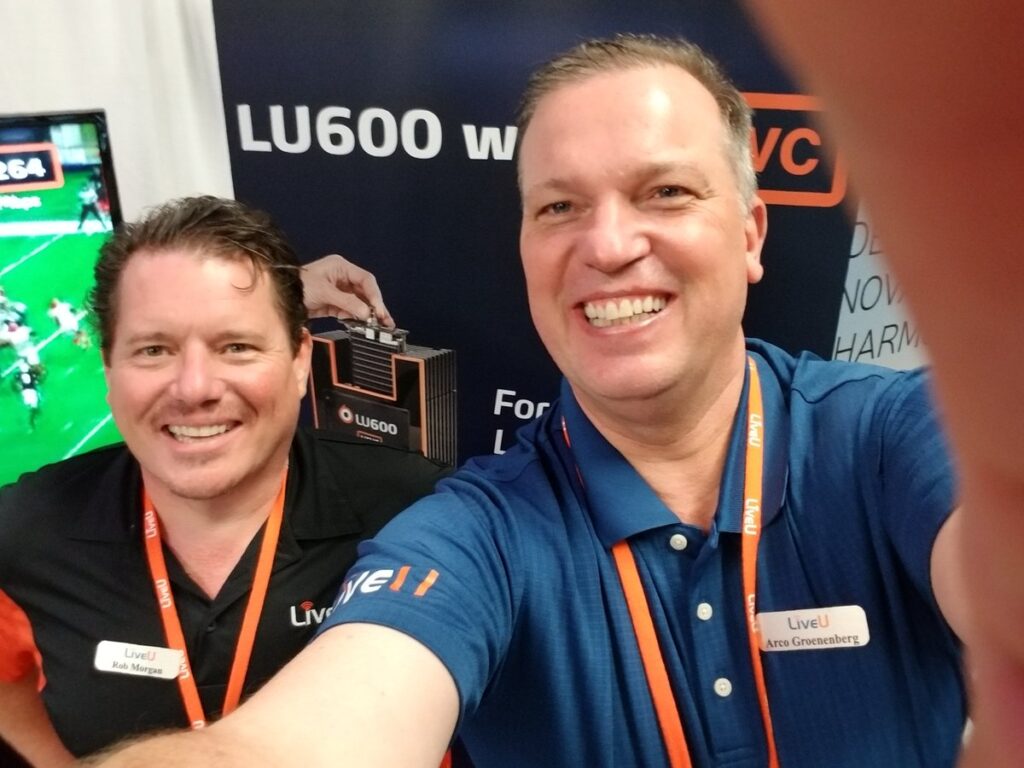 LiveU recently welcomed Arco Groenenberg to its dynamic sales team as the Director of Sales, Central Region. Groenenberg brings 20+ years of global sales leadership experience across continents and industries including multimedia, IT, software and cloud technologies. He is based in Detroit and supports LiveU's broadcast customers in the Central Region of the U.S., spanning 16 states.
Arco started his career as a Sales Manager at Avexco SA in Switzerland. He then joined Pinnacle Systems as a Product Specialist in the UK. During his tenure at Pinnacle, he held positions in sales and management, including Channel Manager North America and Broadcast Sales Manager, Director of Sales Media – Americas, and General Manager overseeing the business/consumer divisions in the US. Other positions included VP of Sales at Broadcast Pix and GM at Advanced Broadcast Solutions. He joins LiveU most recently from Dejero, where he managed the global sales organization and broadcast integration and technical support teams.
"Arco is highly-regarded in the broadcast industry. His management and leadership approach has significantly increased revenue, built and expanded markets, and improved sales and support processes for the companies he served," said Mike Savello, LiveU VP of Sales. "Arco's drive and ability to adapt to fast-changing technology climates makes him the perfect candidate to support our customers in the Central Region."
"It's an exciting time to work at LiveU. I am eager to offer our clients a solution that fits their needs and budget – from cost-effective, reliable streaming solutions (LiveU Solo) to our flagship LU600 offering ultimate 4K, HEVC live video performance," said Groenenberg. "Solutions such as At-Home Production and MultiPoint, plus world-class customer support, will allow me to further expand the LiveU customer base and ensure continued success for our clients and LiveU."
Arco will be onsite at Texas Association of Broadcasters (TAB) 64th Annual Convention & Trade Show August 9th and 10th in Austin, booth #59.
Contact:
Arco Groenenberg, Director of Sales, Central Region
201-742-5227 extension 149
Cell: 415-310-2646
arco@liveu.tv