Five Sports Fan Engagement Wins for Your Next Event Production
Fan engagement is evolving fast. The immersive and personalized Esports consumption culture, brought to the mainstream by the success of Twitch, is forcing sports rights owners to raise their fan engagement game.
Getting up close and personal with athletes, providing viewers with multiple camera options and being there to capture emotional moments from every perspective, no matter where and when they happen, requires reliable and portable connectivity.
Sports rights owners may be unaware that IP bonding technology, invented and pioneered by LiveU, offers them a rock-solid foundation of connectivity upon which they can deliver live content in the most challenging of environments.
Here are our five top tips to increase fan engagement for your sports events and open up new revenue streams.
1. Expand the Live Experience Within Your Digital Stadium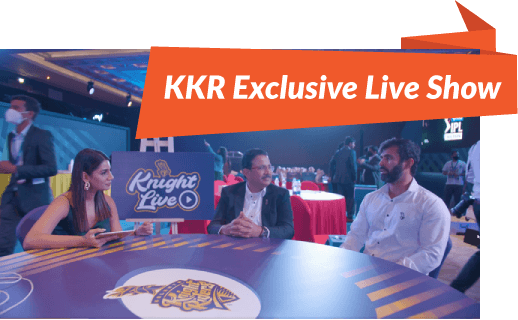 The last decade has seen a trend amongst venue owners to create more fan experiences to extend the time fans spend at the venue (and facilitate new sources of revenue). The last year in particular has seen rights owners focus on improving the live experience at their "digital stadium" – their websites, Apps and social media platforms.
Pre-game press conferences, flash interviews, practice and warm-up sessions, and post-game locker room reactions are now key to the digital fan experience. As Chris Ubbens, Senior Producer at the New York Jets, told us "LiveU is the main component to our live programming. We want to provide our fans with instantaneous content. Also from the business side of it we can provide a lot of sponsorship opportunities".
Last year's Indian Premier League (IPL 2020) took place in the United Arab Emirates (UAE) without spectators rather than its home country of India. To meet the unique fan engagement challenges presented by this situation, the Kolkata Knight Riders (KKR), one of the most innovative teams in the IPL, came up with new concepts such as 'Knight Live' – live interviews with players, 'KKR Fan Cam' – live streaming their practice sessions, and provided daily updates, match coverage and more.
By the end of the season, KKR had generated a fan following of around 21 million from high quality content that was captured by a camera and a LiveU unit.
2. Watch the Action from Any Angle
A multi camera production can add significant value to the live broadcast experience. However, it doesn't need to add significant cost.
The NBA Summer League is an off-season competition organized by the National Basketball Association and provides an opportunity for NBA teams to trial emerging talents. The NBA were able to deliver the action from every angle using six smartphone cameras strategically positioned to mimic the fan's courtside perspective and shared this with TV networks through a super-fast 5G connection.
The LiveU LU-Smart mobile app ensured that video from each device could be reliably and directly streamed to an ESPN production truck, and onward to fans watching on the ESPN app, NBA TV Canada and internationally on NBA League Pass.
3. Shine a Light on The Next Generation of Stars
Prior to the development of IP bonding technology and IP remote production workflows, it was not economically viable to send production crews to every venue. Today, sports rights owners no longer have to make these difficult trade-offs.
Leveraging IP bonding technology can ensure sports rights owners generate quality live content, not only from elite events, but also showcase the next generation of talents. This content also serves as a valuable archive when those athletes eventually find themselves on the main stage!
Beginning with the 2018/2019 season, and thanks to support from LiveU's Austrian partner, ETAS High-Tech Systems, Sportradar was able to bring every kick, tackle and talking point from the 240 matches of the LiveU helped NASCAR to viewers worldwide.

4. Get Up Close and Personal with your Heroes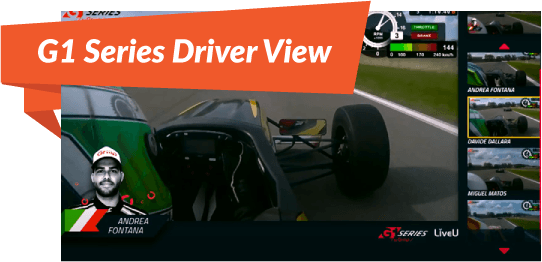 Talking about his experience on the project, Christoph Reiermann, Production Manager, Broadcast at Sportradar said "In 2018, Sportradar won the exclusive rights to the Austrian Football Second League. In order to be able to provide the level of coverage, dynamism and flexibility that we wanted, at a cost-effective price point, we looked at cellular bonding. We tested many different systems and found that LiveU was the most capable of delivering a very stable signal with great image quality even at low latency."
As sports fans, we want to get up close and personal with our heroes and that's exactly what LiveU helped NASCAR to achieve. Michael Zylak of NASCAR believes that fans "now want to be involved in what is actually going on. Now they can hear their favorite driver, without censorship. They can hear the driver's stress. We are streaming directly to Facebook and LiveU allows us to interact with fans and the drivers they are fanatical about."
LiveU also helped fans of the up and coming G1 racing series to get closer to their favorite drivers thanks to our IP bonding connectivity which ensured that onboard cameras could broadcast live from every car. Fans on Facebook could choose which driver's onboard camera to follow.
5. Go Beyond the Live Production
Younger generations of fans, including those raised on platforms like Twitch, don't always have the time or the willingness to sit through a full live event. This is why short form content distributed via a sports rights owner's website, App platform and/or social channels is crucial. However, some sports rights owners face more challenges than others to make this happen.
LiveU was brought on board to help the FIA World Rally Championship (WRC) to bring content from their races back to their production hub in London in real time to enable them to deliver daily highlights.
Florian Ruth, Director of Content and Production at WRC Promoter told us, "the WRC is one of the world's most challenging outdoor productions, with each rally spread over four days with about 300km of competitive action and 1000km of driving in between stages. LiveU is the ideal solution".
Levelling Up Your Fan Engagement
LiveU offers a wide portfolio of IP-based video solutions for teams, leagues and other right-holders, enabling them to boost fan engagement and expand their monetization options via high-quality and reliable live video. From iOS/Android applications through compact bonding solutions to the latest multi-cam production unit, LiveU's sports solutions allow sports organizations to produce any type of live content – easily and cost-effectively. Combined with our rich set of remote production tools (e.g.: IP Pipe, Video Return, Audio Connect, Tally Light), our cutting-edge technology enables you to level up the fan experience.