LiveU Customers Brave the Elements to Bring Viewers Hurricane Harvey Coverage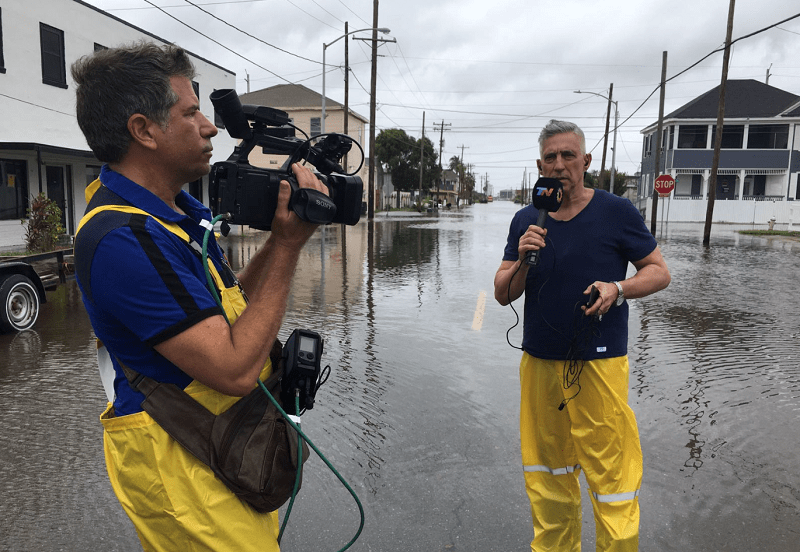 Hurricane Harvey has been affecting southeastern Texas for six days. We've had broadcast customers and freelance videographers on the scene in and around Houston throughout the week covering the devastation, relief efforts, providing updates on the situation, and reconnecting loved ones live on air. Rainfall estimates are around 48+ inches and streets are flooded making it a challenge for emergency response teams and broadcasters to move around the city. We've been getting accounts of what's been going on from our customers on the ground in Texas. We compiled them to give you an idea of how these teams are braving the storm to update viewers on the situation.
"This event is unprecedented & all impacts are unknown & beyond anything experienced," the National Weather Service tweeted Sunday morning.
Fox Business Network's reporter, Jeff Flock recently shared with Poynter.org his hurricane tool kit which includes a LiveU pack that enables him to "move around and see what's really going on and transmit that in real-time." He recalled the old days where he and his team would have to hunker down with a big satellite truck out of the wind. Usually, that meant you were at a hotel and on a beach. But he notes, "Now, there's greater flexibility among journalists. The TV folks can move around Houston and report in ways they couldn't once upon a time in similar conditions."
LiveU has made this possible for many natural disasters, including Hurricane Harvey.
With wind gusts of greater than 100mph, it can be very difficult and dangerous to raise microwave masts and SAT dishes. LiveU cellular technology and our LRT (bonding algorithms) provided extreme live footage capabilities for the extreme conditions brought forward by Hurricane Harvey.
Here are some pictures and updates from our customers in the field:

"I was astounded by the performance of LiveU. We were in a category four hurricane at landfall with at least 100 MPH wind and water everywhere. There was no power and horrible cell phone service yet the unit didn't drop once. I was working with Mike Seidel in Pota Lavaca, Texas. We were at the tip of the spear for The Weather Channel and the unit made us rock stars. Big high five to everyone at LiveU!"
– Mark Weiss, Weiss Productions, LLC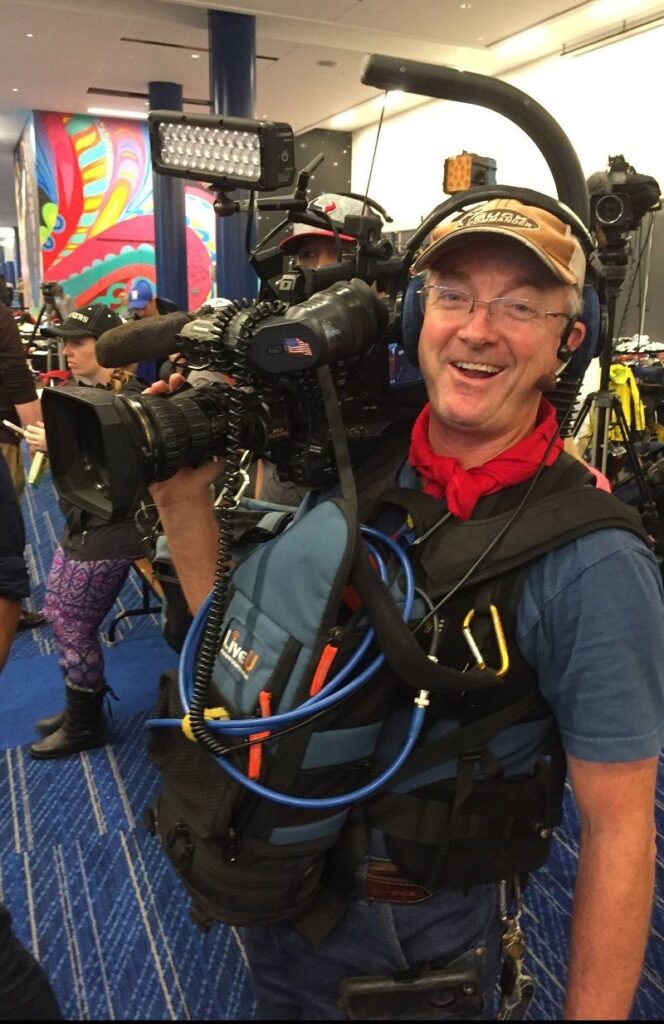 "I arrived in Corpus Christi last Thursday, worked there until Sunday mid-morning. I was then sent to Houston to cover the flooding. The first stop was the George R. Brown Convention Center where an evacuation shelter was set up. I captured the first images for NBC at that shelter, using the LiveU LU500 to feed video and put up a live shot from inside for NBC's Specials Report Sunday Night."
– Guy Morton, Freelance Videographer for NBC/MSNBC
Even some international interest
"I received a call at 2:30 pm on Friday to have a camera operator in Houston broadcasting live hurricane coverage for TN News Channel in Argentina that evening. We were nervous about the challenges of the storm – but despite the bad conditions, we did not have any problems with the transmission using our LiveU LU200 and our crew is still broadcasting live while traveling in a car around Houston to report on the situation. I was able to demonstrate the speed and efficiency we offer to cover breaking news live as fast as possible, and LiveU gives me the quality of transmission we need, no matter the weather."
– Gaston Fernandez Volpe: VP Production & Operations, Intavision Media
LiveU has proven time and time again that our technology can hold up in the most extreme conditions. Rain, snow, heat, or high winds are no match for LiveU!