LiveU Goes Above and Beyond to Support Customers at First Presidential Debate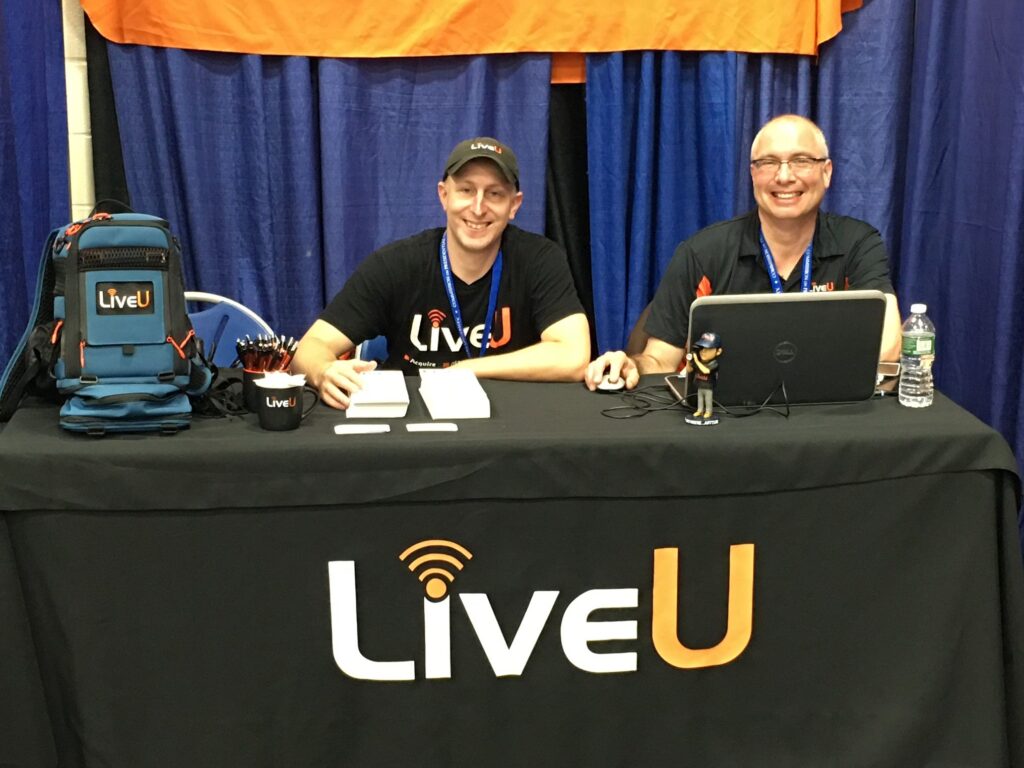 The road to Election Day is paved with conventions, rallies, fundraisers, and VP and Presidential Debates. We've been there for our customers every step of the way with onsite support, dedicated Wi-Fi, and equipment rentals.
We had an exciting few days preparing for the first Presidential Debate last night at Hofstra University.
With 100 million viewers expected to watch from home, all eyes were on Hofstra University, Hillary Clinton, and Donald Trump. The night promised to be epic.
For all of us behind-the-scenes, the excitement started 24 hours earlier…actually 4 or 5 days earlier. We were onsite last week scouting out optimal locations for Wi-Fi antennas.
Then we needed to make sure signals were strong, streams were reliable, and that our broadcast and online customers had the equipment they needed to go live without an issue.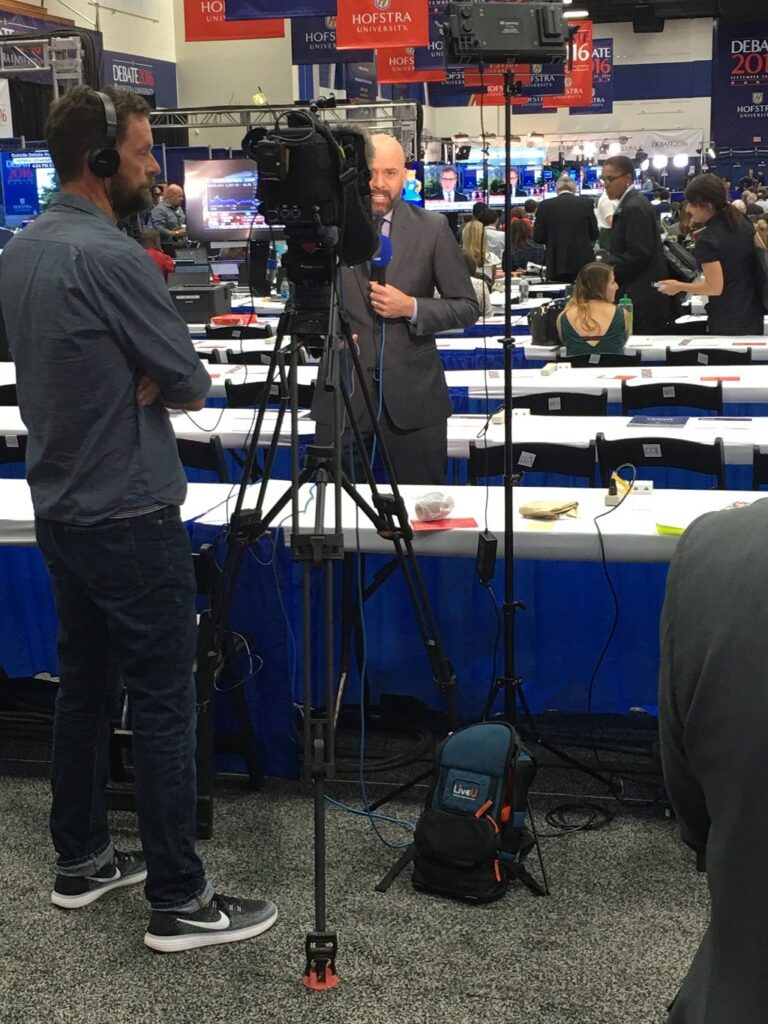 To ease the stress of such a highly anticipated, Super Bowl-like event, LiveU took residency in media row to ensure a seamless experience for its customers.
It was great to have a home base at Hofstra for support. We realized how valuable it was to be onsite to give our customers peace of mind if they ran into any issues or needed extra equipment. Some broadcasters came by just to talk tech and discuss new products with our team.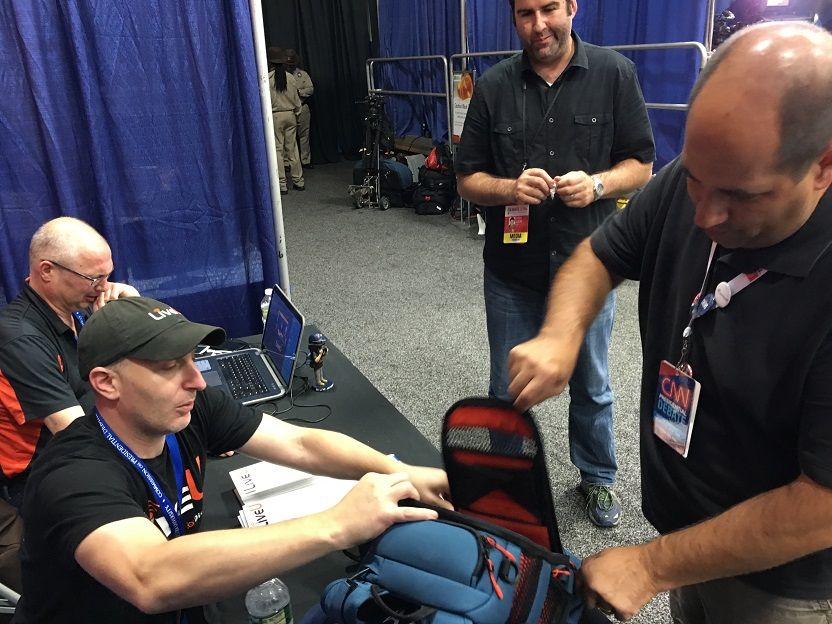 We caught up with customers, including CNN, NBC, and Univision. We also supported customers from Finland and New Zealand. It was amazing to see the amount of international press going live for their evening programs back home during the day.
It was a busy day, but we were so thrilled to be part of the excitement and help our customers any way we could.
LiveU will continue supporting Election 2016 coverage with onsite assistance and equipment rentals at:
Vice Presidential Debate: October 4, 2016
Longwood University
Farmville, VA
Second Presidential Debate: October 9, 2016
Washington University
St. Louis, MO
Third Presidential Debate: October 19, 2016 (also offering dedicated Wi-Fi)
University of Nevada, Las Vegas,
Las Vegas, NV
Election Day: November 8, 2016 (also offering dedicated Wi-Fi)
Clinton Headquarters
Brooklyn, NY
Trump Headquarters
New York, NY
Contact events@liveu.tv to discuss your tech needs for the upcoming debates and Election Day.