Scalability, Efficiency, and Flexibility: How the Cloud is Revolutionizing Live Sports Production
Producing live sports broadcasts poses various challenges, with one of the most common being the need to scale production up and down to, for example, deliver feeds across multiple competition venues and game days or optimize feeds for different digital platforms.
Cloud-based production solutions, using remote (REMI) production tools and workflows, offer a highly scalable and reliable alternative to productions delivered via the more expensive and resource intensive on-site OB truck.
In this post, we showcase how growing sports properties like the European League of Football as well as more established sports entities like Paris Saint-Germain and Eurovision Sport, are taking advantage of the scalability, efficiency, and flexibility of cloud technology to deliver live sports productions.
ELF: Scaling Live Production with the Cloud
The European League of Football (ELF), established in 2021, has gained popularity among European sports fans. As the number of matches broadcast increased, the logistics, staff, and costs associated with on-site production became overwhelming for novel.media, the production company responsible for ELF's broadcasts.
In 2022, ELF produced all its games on-site, relying on LiveU's bonded cellular encoders for transmission. However, in the following year, they elevated their production by moving to a cloud-based environment hosted onAWS. LiveU's EcoSystem offered the scalability needed, enabling the production team to add units as required. The open architecture seamlessly integrated live signals with ELF's existing Vizrt production tools.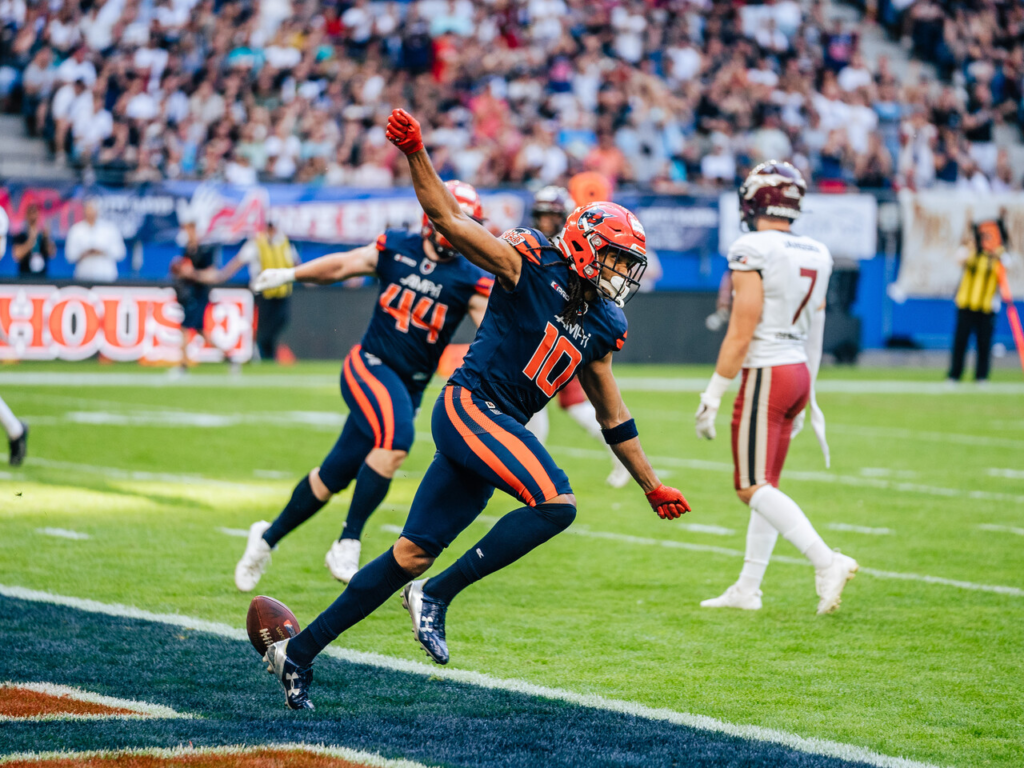 Commenting on the topic of scalability, Zeljko Karajica, CEO of ELF, said "Scaling the live production wouldn't have been possible without the flexibility offered by LiveU and, together with novel.media, we can add as many LiveU units as we need to the cloud production. We can create more creative live content with minimal cost and effort, increasing our revenues. Providing accessibility to more games, we're continually building our audience as fans can follow their favorite teams on a weekly basis."
With the LiveU IP-video EcoSystem, ELF now delivers a full cloud production workflow, streaming up to six live games per day on their digital platform, utilizing multi-cam LU800 field encoders and LiveU SmartData for data management.
PSG: Multilingual Cloud-Based Broadcasting
Paris Saint-Germain (PSG) faced a challenge when broadcasting their PSG Qatar tour match against Riyadh XI. They needed to cater to their global fan base, offering content in three languages (French, English, and Chinese) across multiple platforms while ensuring the highest video quality and a seamless viewing experience.
PSG turned to the LiveU EcoSystem, which spans the entire video production chain, from contribution and production to distribution, for their live production needs. Multiple LiveU portable field units (LU600) were deployed to transmit live feeds to LiveU Studio control rooms. Each language had two feeds, one main and one backup, creating a failover system in case of technical issues. Additionally, PSG utilized LiveU Studio's multi-destination feature to adapt match streams to various platform requirements.
Speaking about the project and the collaboration with LiveU, Loïc Prigent, PSG's Digital Producer & Coordinator said, "LiveU was incredibly helpful in coordinating and managing the streams with constant and close communication throughout the project. LiveU EcoSystem played a crucial role in ensuring the success of this major challenge."
Eurovision Sport: Reliable Remote Production in the Mountains
Eurovision Sport tasked Geneva-based production company Actua Films with delivering multi-camera live coverage of the International Ski MountaineeringFederation (ISMF) World Cup in Morgins, Switzerland. The skiing route took the athletes up 600 meters through the snowy Swiss mountains, making it impractical to wire up all cameras. A wireless transmission solution was needed, and cellular connectivity was the best option available.
The production gear had to be compact and easy to use so it could be set up quickly anywhere on the mountain. Additionally, the camera signals had to reach the control room in high quality, with no interruptions. LiveU's portableencoding solutions were used to wirelessly transmit signals from various cameras, including handheld, drone, and PTZ cameras. A single LU800 multi-camera unit delivered three PTZ camera feeds and one drone feed in parallel, with all frames fully in sync.
Eurovision broadcast the final feed on linear TV and digital platforms across Europe. Winter sports fans could also follow the World Cup on ISMF TV, the dedicated OTT platform of the federation. Using the LiveU Matrix cloud-baseddistribution solution, Eurovision were empowered with the flexibility to share the live feeds with takers globally at a click of a button.
LiveU EcoSystem: Enabling More Efficient Live Production
The LiveU EcoSystem offers innovative IP-video solutions that enhance efficiency and streamline workflows for live video production. The technologyreduces content creation complexity while increasing production value. Its flexibility and compatibility with other technologies enable organizations to captivate audiences with creative live content, explore new monetization opportunities, and reduce production time.
Cloud-based solutions are transforming the live sports production landscape, offering scalability, cost-efficiency, and improved viewer experiences. Organizations like ELF, PSG, and Eurovision Sport are leveraging these technologies to meet the evolving demands of their audiences by embracing the scalability of the cloud, while reducing the environmental footprint of their productions.
Written by Ophir Zardok